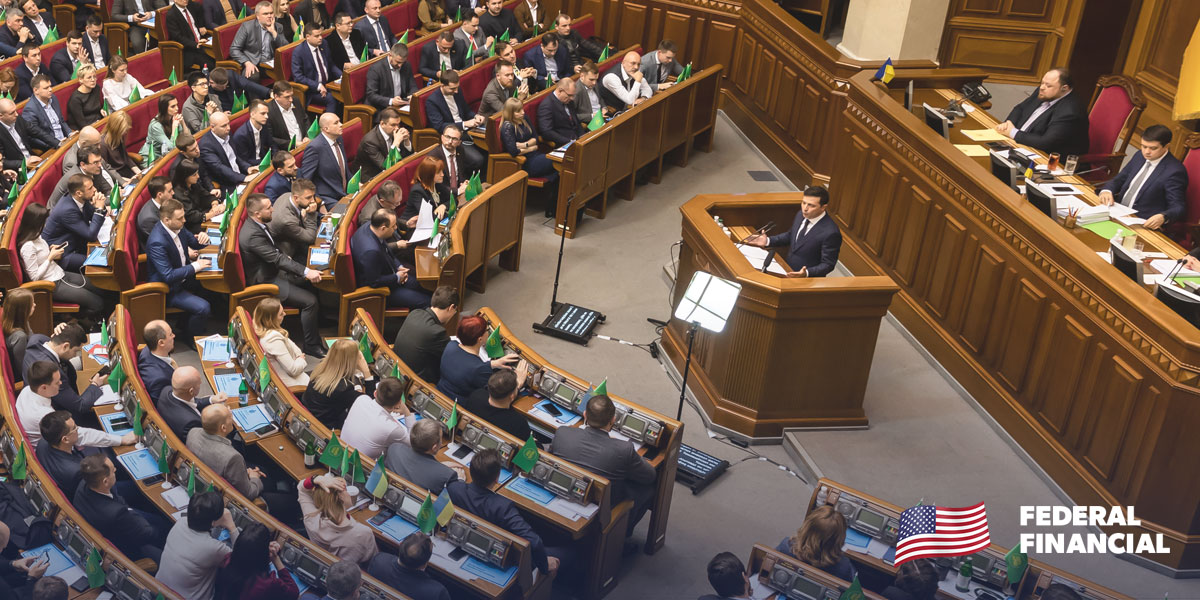 https://unemploymentclaims.org/state/kansas-unemployment-extensions/Sometimes finding a job is just too difficult. There's not enough employment in your area and the competition for the limited jobs is stiff. Unfortunately, being unemployed takes a toll on you and your family's household income.
Being jobless often results in having not enough food to eat, a lack of money to pay for rent or housing, and being unable to pay for household bills and other necessities.
What's a jobless person supposed to do in times like these? Fortunately, the United States government is well aware of the suffering of unemployed individuals. Rather than leave its jobless citizens in despair, the US government finds ways to help them through a variety of social programs. These would include food stamps for the no to low-income individuals, family housing assistance and unemployment insurance benefits.
The unemployment benefits program was created by the federal government to help those who are working short hours or have no jobs at all. It is being administered by each state, which accounts for the variations in the program's rules and guidelines.
The Kansas state also has its program. And if you're from this state, then here are the guidelines covering the Kansas unemployment questions and answers such as how to file for unemployment in Kansas, how much does unemployment pay in Kansas, and the steps to Kansas unemployment appeal, to name a few.
An overview of Kansas unemployment benefits: How does unemployment work in Kansas and how do I get eligible?
In Kansas, the Kansas Dept of Labor or Kansas DOL, specifically the Division of Employment Security oversees the administration of unemployment benefits.
The main goal of the program is to offer weekly unemployment compensation temporarily to those who are unemployed and meet all the unemployment Kansas eligibility requirements. This is a short-term assistance program so those who are involuntarily unemployed can find work again.
The Division of Employment Security has two units, namely the Kansas Benefits and the Tax Unit. The former screens applicants as well handles the administration of payments. On the other hand, the Kansas unemployment Tax Unit is in charge of collecting Kansas unemployment benefits from employers since the employees' taxes are not used to fund the unemployment benefits program. The Tax Unit is still under the jurisdiction of the KS Department of Labor.
How long can you draw unemployment in Kansas? Generally, one can receive unemployment benefit Kansas 16 to 26 weeks according to Kansas law.
Those who are partially or wholly unemployed generally and have earned enough amount of wage can receive Kansas unemployment insurance benefits.Those who are asking can temps get unemployment benefits can also apply if they are only partially employed in their jobs. To continue receiving benefits, you must meet all the eligibility rules. For the unemployed, this means you are seeking for work actively.
Filing for unemployment in Kansas can be done online via get Kansas benefits com or by calling the Kansas unemployment weekly claim number phone. Check the local office nearest you as there's usually one in each county. For example, if you live in Lawrence, then you should inquire at the unemployment office Lawrence KS. Likewise, if your residence is in Wichita, then you should reach out to the unemployment office Wichita KS.
Filing an unemployment benefit claims starts by filling-up an application form either online via getkansasbenefits, over the phone or in person. You must apply for benefits as soon as you have lost your job or simply when you become jobless.
The KS Dept of Labor will check your application. If approved, then you will have to wait for a week before you can start receiving the benefits.
To continue receiving your benefits, you must constantly search for a new job and provide proof of your job search efforts. Some beneficiaries may also be asked to take part in reemployment training handled by the Kansas Workforce Center.
If you have returned to being employed full time, then you are no longer qualified to continue receiving benefits. Likewise, those who have exhausted all the benefits during the year and lost all appeals of their case can no longer qualify for the assistance.
How much you will receive depends on your earnings during the base period. Generally, getkansasbenefits weekly claims benefits offers anywhere between $118 to $474. The latter amount is the Kansas maximum unemployment benefits. The benefits can be withdrawn or used through the Bank of America KS unemployment debit card.
The issued KS unemployment benefits will be coursed through a third-party bank so beneficiaries can receive the funds via their MasterCard debit card.
Unemployment KS claim terms you should be familiar with—check your eligibility!
Here are some terms that can help you understand unemployment benefits.
Administrative Review– This is the process of determining the contributions of employers. A field staff conducts a review of the previous employers of the applicant to determine whether the named company has been contributing and filing UI reports
Alternate Base Period– This pertains to the last four calendar quarters that come before the first day of any benefit year. The alternate base period is used in cases where the applicant has already received compensation for workers.
Appeal– The process of reviewing by a deputy examiner a decision or reconsideration
Appeal Referee– This is a person authorized by law to act as an administrative judge in appeal hearings stemming from an appeal on the deputy examiner's final decision
Base Period– This is a four-quarter period that can either be standard or alternate. It is used in determining the benefits of an applicant
Benefit Determination– This is the decision of an adjudicator of the KS DOL regarding an applicant's qualifications or eligibility to the unemployment insurance benefit program
Claimants– Persons who apply for unemployment Kansas benefits
Contributing Employer– An employer who remits contributions quarterly according to a taxable wage base and set contribution rate as determined by the Kansas unemployment laws and guidelines. Rated governmental employer and reimbursing employers are excluded
Disqualification– The denial of benefits
Judicial Review– The process of reviewing the final decision of the Kansas Department of Unemployment Secretary by an appellate court or district court
Monetary Determination– The determination notification of an applicant's base period wages and if these wages are enough to qualify for Kansas unemployment benefits. If the wages are sufficient, then both the weekly amount benefit and the total amount benefit will be determined for the entire benefit year
Standard Base Period– These are the first four quarters from the last five completed calendar quarters following the first day of the benefit year
Total Benefit Amount– The overall benefit amount a claimant is qualified to receive for the entire benefit year
Weekly Benefit Amount– This is the amount that a person can receive in weekly benefits depending on the person's highest quarterly income during the base period of the claim
Things you may not know regarding unemployment insurance—these could be big!
1.Taxpayers do not pay for the program
Contrary to popular belief, employees do not pay for the unemployment insurance benefit via their income taxes. On the contrary, it is the employers who pay for this Kansas unemployment taxes insurance except for three states. Hence, you should do away with the mentality that the unemployment benefit is "your money anyway" as this is simply inaccurate.
2. The insurance is not income-based
Another common misconception is that the assistance you would receive is based on your income or according to your needs. Unlike other programs like food stamps or the Supplemental Nutrition Assistance Program or more known as SNAP. What this means is that you would still qualify for unemployment benefits without regard to your household earnings as long as you lost your job through no fault of your own.
Unfortunately, many people who can receive this benefit do not even apply since they think they are ineligible based on their total household earnings.
3. The benefit is not just about receiving a check
The unemployment benefits program is not just about being without a job and receiving a check from the government weekly as one also has to look for a new job actively.
Aside from the checks, the program also helps you find a job, thanks to the American Job Center. There's one near you. The centers offer employment services at no cost to you and the rest of the beneficiaries of the program.
Each center has staff members who can help any job seeker look for a job such as how to write your resume, practice job interviews, and editing of cover letters. They can also help you land a new job by leading you to job openings and training programs.
4. It is highly similar to insurance
Just like your home or vehicle insurance, the unemployment benefit provides a monetary amount that is paid out to beneficiaries when they need the funds at most. Likewise, a company with a high number of workers claiming unemployment benefits are taxed higher eventually to discourage layoffs among employers.
5. Fraud can land you in jail
Fraudulent acts committed for this program are not taken lightly as unemployment fraud has severe penalties. Most often, fraud happens when someone claims that they are jobless but are in fact working. Beneficiaries of this program are required to file their weekly claims to continue to getksbenefits. Filing inaccurate, committed or false information is a crime that is punishable under the law. Punishments can include repayment for the insurance taken with penalties and even jail time.
Kansas unemployment application: How to apply for unemployment in Kansas NOW
The Kansas Benefits Units under the Department of Labor Kansas handles the checking of the application. To qualify for the program, you must meet the following eligibility criteria:
You must have worked and earned some wages before you lost your job
You became unemployed through no fault of your own
You should be available and ready to go back to work and must be persistently looking for a new job
There are other eligibility requirements you must meet to avail of the unemployment benefits. These are as follows
Justifiable reasons for being unemployed are the following:
Correct filing of weekly claims
Labor or strike disputes
School attendance
Refusal of a suitable employment offer
Alien status
Professional athlete
Injury or illness
Checking your reasons for being jobless—are you eligible?
The Kansas unemployment benefits guidelines are highly similar to most states regarding being jobless through no fault of your own. But what does this mean?
Below are the following reasons for being jobless that would determine if you can qualify for the unemployment insurance
Quitting- If you resigned from your job without a justifiable reason or good cause, then you might not qualify for unemployment benefits. Good cause pertains to the fact that you left your job for compelling reasons as you had no other option but to quit your post.
For example, if you quit your job due to harsh or dangerous working conditions, then you can cite a good cause. Likewise, if you were suffering from sexual harassment and your employer turned a blind eye on your complaints, then you can file for unemployment benefits. Other personal reasons can be construed as a good cause like relocating due to your military spouse's new work location, personal emergency, severe illness or injury or to put an end to the domestic abuse you were facing.
Layoff- If you lost your job due to a reduction-in-force or RIF, lay-offs or downsizing for the company's survival then you would qualify for unemployment benefits
Firing- If you were fired by your previous employers for misconduct during your tenure, then you will not qualify for unemployment insurance. However, if you were fired for lacking the skills to perform your job duties, then you may still getks benefits.
According to the Kansas unemployment law, misconduct is a violation of an obligation or duties you owe to the employers so that you can continue working for the company. Examples of these include having more than unexcused tardiness or absences from work than allowed despite being warned by your employer or being under the influence of illegal drugs or alcoholic drinks while at work.
Reasons why you can be disqualified from the program—these are important!
The unemployment insurance benefit program was created to offer financial help to those who have become unemployed through no fault of their own. Although those who fail to have earned enough wages may not qualify for the program.
There are other primary reasons why you can be disqualified from the program.
1.Voluntary Resignation
If you are jobless due to voluntary resignation without sufficient cause as discussed above, then you can expect your application to be rejected. Reasons as wanting to rest from work or loss of interest in your work are not considered as justifiable reasons for leaving your work.
It is important to keep records or other evidence proving your claims. You must also keep any proof that you tried to resolve your work issues with your employers before resignation.
For example, if you resigned from work due to sexual harassment at the workplace, then you must show evidence that you have formally complained. Keep in mind that the burden of proving your claims is your responsibility and not your former employers.
2.Conviction or criminal charge
If you became jobless due to criminal charges filed against you and convicted for the same charges, then you will be disqualified from receiving unemployment insurance. The period of disqualification because of criminal charges vary from one state to another. You should keep in mind that in most cases conviction requires disqualification for a long duration.
3. Bad Reviews or work-related issues
If you were asked to leave your previous employment for poor performance, then you are likely to be rejected in your application for unemployment benefits. Termination due to poor performance reviews is easily verifiable as employers will be asked by the state workers.
Applicants who were fired from work due to performance reasons are required to work again for a different company or employer. These applicants must also exclude any hours and wages earned for these employers when determining their base period wages.
4. Immigrant workers and Non-US citizens
Non-US citizens are generally prohibited from working in the US without proper authorization. The "Alien Registration Number" is the permit given to non-US citizens applying for work permits in the country. Non-US citizen applicants without proper documents will be deemed ineligible for the program.
What questions will the unemployment office ask me? Be sure to prepare!
You will need to provide the following information when applying for Kansas unemployment file a weekly claim:
If you worked anytime from Sunday to Saturday for the week you are claiming, you need to provide your gross income for the week excluding severance pay, holiday or vacation as well as the number of your you worked
Bonus pay if any for the week you are claiming
Holiday pay if any for the week you are claiming
Severance pay if any for the week you are claiming
Work you refused if any for the week you are claiming
Work resignation or termination if any for the week you are claiming. Was the loss of employment reported to the Kansas Unemployment Contact center?
School or training if any for the week you are claiming
Type of pension aside from Social Security benefits received if any for the week you are claiming
Application or receipt of Workers Compensation payments if any for the week you are claiming
Whether you were physically unable to work for at least four days or even work for the week you are claiming
Whether you were available to work without any restrictions for at least four or more workdays during the week you are claiming
Whether you searched for a job as prescribed by the ksunemployment or any internet claims systems for the week you are claiming
What information do I need to apply? Check it out…
Below is a list of the information you need to provide when filing your unemployment benefit insurance.
Your complete mailing address including your apartment, lot or unit number and Zip Code. You will also need to provide your PO Box if you are using one
The county where you reside
Driver's license if any
Your phone or contact number where you can be called during daytime
Your Social Security number
Contact information such as mailing address, name and contact number of all your past employers for the last 18 months regardless of the length of your employment with them
The period when you started and ended working for each of the employers you cited. You will also need to provide the reason why you left all these jobs
Your Member #4 or DD-214 if you were in active military duty in the last 18 months
Paystub or SF-50 if you were a federal employee
The online application: How to file Online
If you are filing your application online thru www.getkansasbenefits.gov then you must start by creating your username and password. Make sure that you complete the entire application as the application form ends when you see the "Claimant Determination".
Take note that the online application is not available 24×7. Instead, you must file for unemployment Kansas online at  from either of the following days and times:
Saturday starting 7:00 in the morning until 10:00 in the evening
Sunday starting 12:00 noon to Monday at 9:00 in the evening
Tuesday to Friday starting 7:00 in the morning until 9:00 in the evening
Be prepared to print out some of www.getkansasbenefits.gov forms that need to be completed and sent to the Kansas Unemployment Contact Center.
What are the uses of getkansasbenefits.gov?
Filing of application for unemployment benefits
Filing of KS unemployment weekly claim
Checking of payment information
Checking of claim status
Updating of personal information such as contact information
Resetting of Personal Identification Number
Application by Kansas unemployment number: How to apply for unemployment in Kansas via phone?
Filing online at Kansas unemployment login is not the only way to apply for the program. You can also contact the Kansas Unemployment Contact Center. Just make sure to use a touch phone with a pulse and tone switch with the switch being set to tone. Fortunately, most of the available public payphones are compatible with the Phone system of the Contact Center.
Keep in mind that the contact center is busiest on Mondays or Tuesdays. It would be a good idea to call on other days or have sufficient time for long hold times on Mondays and Tuesdays.
There are some cases where you would have to file for unemployment in Kansas via Kansas unemployment phone number. These are the following circumstances:
If you worked in another state in the last 18 months
If you applied for an unemployment claim with a different state in the last 18 months
If you were in active military duty or was employed by the federal government in the last 18 months
For Kansans who have hearing or speech disabilities, they can call the Kansas Relay Center via its toll-free number of (800) 766-3777. The center is available from Mondays to Fridays from 7:00 in the morning to 7:00 in the evening and on Saturdays from 9:00 in the morning to 7:00 in the evening.
How will the Kansas unemployment claim office vet my application? Here's everything you need to watch out for…
Kansas state uses a three-step validation process in determining whether an applicant's claim is entitled to monetary benefits. Here are these steps:
Step 1: Identification of an applicant's base period
Step 2: The applicant's earned wages from a minimum of the base period's two calendar quarters
Step 3: Determination of the weekly benefit amount according to the total earned wages of the base periods, which should be equal or greater than 30 times of the kansas unemployment weekly claims benefit amount
Computing for the Kansas unemployment eligibility means looking at the wages earned from a 12-month period, which is referred to as the base period following these guidelines.
The base period will be from January to September or the first nine months of the previous year and October to December of the year before the last if the applicant's claims is within any Sunday of January to March.
The base period will be the entire 12 months or January to December of the previous year if the applicant's claim is effective within any Sunday in April to June.
The base period will be from January to March or the first three months of the current year and the last nine months April to December of the previous year if the claimant's claims are within any Sunday of July to September.
The base period will be from January to March or the first three months of the current year or January to March and the last nine months April to December of the previous year if the claimant's claims is within any Sunday of April to June.
The base period will be from January to June or the first six months of the current year and the last six months July to December of the previous year if the claimant's claims are within any Sunday of October to December.
How much State of Kansas unemployment benefits will I receive? Careful! Are you getting everything you deserve?
You can estimate the Kansas unemployment pay rate benefit you will receive. This is because the benefit amount is based on the weeks or time you worked and the earnings you were paid for these periods. You simply need to sum up all your wages during the base period with the highest earnings and divide the amount by 26. The result should be rounded off to the next whole dollar.
Applicants, however, should know that the Kansas unemployment rate could also affect the duration of the benefits. You can check the unemployment rates in Kansas state when you are applying for the unemployment insurance program. Make sure you check the state's unemployment rate rather than your city. This means that the unemployment figures you should be researching is not that of your city, not the Wichita unemployment rate if you are from Wichita nor the Kansas City unemployment rate.
There are also Kansas state unemployment calculators available online to give you a fair idea of how much is unemployment in Kansas you can expect.
Job searching while receiving Kansas benefits for the unemployed is really important. Here's why.
As mentioned, the unemployment KS benefit is not merely about receiving funds while you are jobless as one of the goals of the program is to equip the unemployed for new employment and help them to find new jobs. As such, beneficiaries are also given a reemployment plan along with the money determination. The Reemployment plan needs to be filled up and completed, then returned within seven days. Failure to do so will result in the denial of one's application.
Under the UI rules, beneficiaries should take part in different job search activities to increase the possibilities of getting a new job. These activities could be attendance at job fairs, additional job applications, attending short courses like resume review course, searching through job online portals, and participating in Workforce Center services, among others.
All job searches will be checked. As such, you must keep records of your job search efforts as you will be asked to give them for verification. Failure to provide such information or lack of information could lead to the denial of your UI benefits.
You should also keep track of your other activities and keep proof of them. You can keep pamphlets, emails or brochures of job search efforts and training you attended.
Maintain these records properly. The Kansas City unemployment office may choose to get in touch with employers you have contacted and submitted your resume to as part of the verification process.
During the period where you receive benefits, you may be told to take part in reemployment services as administered by your local Workforce Center. These programs are intended to help you go back to work and they have been proven effective in reducing the length of an individual's unemployment.
Participation in such programs and services are mandatory, which means you should attend them when informed to do so. Failure to take part in these programs despite being notified of the Kansas unemployment requirements for job search can result in your disqualification from the unemployment benefits program.
Just because you are not required to participate in these programs does not mean that you can't. You can take advantage of them and proceed to your local Kansas unemployment contact center.
These programs and services can be very useful and can aid you in getting a new job quickly. Attendance in such programs is counted towards the beneficiaries' search activity requirements.
Go to the Kansas unemployment center near you. For example, if you live in Johnston City then you can proceed to Johnson City unemployment office or the main office, the Unemployment office Topeka KS.
Tips for maximizing unemployed benefits while being in-between jobs (don't skip this section!)
It's not easy being unemployed despite the fact that you get benefits Kansas unemployment. You have to scrimp to make sure that whatever money you have can be stretched out to meet your needs. To help you while being in-between jobs, then you can have a chat with your outplacement service or career counselors. Here are some tips you can follow to help you out during your unemployed weeks.
Stick to your budget
You have limited funds but still have basic needs. It is best to create a budget and stick to it by creating a list of all the basic stuff you need. Make a tight budget so you can stretch your funds. Make sure that you only purchase what you need and nothing more. You will thank yourself later when you're finances are so much better.
Get a side job
Part-time work will help tidy you out when you're still looking for full-time employment. The income will help you settle your payables.
Make a daily schedule
Being jobless is emotionally draining and it's easy to find distractions rather than focus on your job hunting efforts. You should still start your day early as you would if you were employed. Get some exercise and start looking for new jobs. Just keep going and don't allow yourself to wallow and be defeated by your current predicament.
Go networking
Reach out to your college classmates or ex-colleagues. Networking is one of the fastest and best ways to get a new job. Don't feel ashamed about telling your network about your current job situation. Many of them can help you during difficult times.
Be smart about your job search
You don't need to apply for every single job opening. Review your skills and check whether a particular job opening will require your experience and expertise. Applying to all job notices you see is like being a boxer who keeps punching without hitting any target.
How will I get Kansas benefits gov? How long do I have to wait?
The Kansas City has the Kansas Unemployment Benefit Debit card so that beneficiaries of the program can get their benefits conveniently and securely. You won't be needing a bank account to get this KS unemployment debit card.
This debit card has many benefits. For one, beneficiaries can access their accounts and funds any day of the week, anytime. You can use it for purchases with stores that accept Debit Mastercard. You can also get Kansas benefits cash through Automated Teller Machines or ATM and PIN-based point-of-sale.
The Bank of America KS unemployment card will make an account in your name upon the approval of your KS unemployment benefits. The funds will be deposited to your Bank of America Kansas unemployment benefit card whenever your benefits are due for payout.
You can use the debit card or withdraw your funds until they are depleted. You or any other persons are not allowed to deposit funds to this account as it is only the KDOL debit card team that can deposit money to it.
The Kansas unemployment card does not work like a credit card. This means you cannot attempt to purchase anything that costs more than your account balance. Doing so will result in the rejection of the transaction.
You will need to activate the debit card upon receipt just like with credit cards. The Kansas unemployment debit card will be accompanied with instructions detailing how to activate it from the Kansas unemployment Bank of America. You can call the toll free number to activate or you can do it online. You can start using the card after you have activated it.
You will need the following to activate the card:
Your 16-digit Kansas unemployment claims number found at the front of the card
The three-digit security card number found at the back of the Kansas benefits card
Your Social Security Number's last four digits
You will be asked to select your personal identification number or PIN, which you will use to make PIN-based purchases or withdrawals from the ATM.
Will my benefits be reduced due to other sources of income? Well, the answer might surprise you…
You can see a reduction in your unemployment Kansas benefits for some reasons, particularly when you receive other kinds of incomes.
You have to report any of them should you become a recipient of any other income. Some of the income that could possibly affect your current benefit amount are:
Union pension
Military retirement
Private employer pension
State, county or city pension
Federal civilian pension
Failure or intentionally failing to report this income information can be construed as a fraudulent act, which is punishable by law. Similarly, failure to inform about Kansas unemployment overpayment is also a fraudulent act.
What to do when denied? How to file Kansas unemployment appeals? Know your rights!
It's not the end of the road for you if your application for unemployment benefits claim was denied. You can file an appeal within 16 days with the Office of Appeals of the Kansas Department of Labor.
You can expect a hearing of your case, which will be conducted either in person at Kansas unemployment office or via the phone. It will be the Unemployment Insurance Judge who will hear the case and you can present both witness testimonies and evidence to support your KS unemployment claim. The Judge will be the one who will render a decision.
If the Judge's decision is not in your favor and you want to appeal again, then you can do so. This time you will be filing for unemployment in KS appeal before the Employment Security Board of Review. If you disagree with the Board's decision, then you can file unemployment Kansas appeal again in the state court.
When will I receive my unemployment benefits Kansas?
Unemployment benefits are usually paid within two business days after the completion and acceptance of your Kansas unemployment weekly claim. Don't expect the payments to come on the same day every week. This means you if you received the benefits on Wednesday last week, then you should not expect that the funds will be available on Wednesday of the present week.
Some factors like bank or state holidays could affect the deposit of the cash benefit to your accounts when there are outstanding issues or ongoing investigations on your benefits.
Can another person get my personal information I provided when I filed my claim? Here's what to know about FRAUD
There's nothing to worry about when it comes to the personal information you provided when you applied and filed your unemployment claims. It is unlawful for government agencies to hand out your information to other people. This would include your spouse, friends of family members.
The best way to secure your information is to process your own application rather than provide them to another person. This means that you will be the one to fill up the form from getkansasbenefits gov or via phone.
There are also plenty of ways to secure the benefits you receive via the debit card. It is important to secure this card as lost benefits may not be credited back to your account.
You should keep the card in a secure place. Do not leave it lying around your home or elsewhere. Also, do not share your PIN to anyone nor write it down in an item you carry around everyday. As much as possible the one to withdraw the cash benefits from the ATM unless this is almost physically impossible or logistically difficult.
Similarly, lost cards should be reported immediately. Otherwise, someone else can get Kansas benefit from your card without your knowledge and approval.
Additionally, you can secure your Kansas benefit debit card as you would secure your credit cards. This means you will not let anyone hold or keep it unless necessary. You should always monitor its balance consistently. Any unusual card movements or transactions should be reported to the bank immediately.
How can I get Kansas unemployment extension EASILY?
After you have received and maximized all your unemployment benefits weeks, what should you do? Can you apply for unemployment in Kansas again or ask for an extension?
In the past, there was the Emergency Unemployment Compensation or EUC designed to help individuals who have already exhausted all the state's regular benefits program including the unemployment benefit insurance. The EUC started in June 30,2008 and its rules have been revised several times.
This program is funded by the federal government just like with many other programs intended for no to low-income earners. As such, the eligibility criteria are also determined both at the federal and state levels. Just like with other social programs, the compensation of EUC differs from one state to another. The amount one can get also depends on the current Kansas unemployment rate.
If you have already exhausted the regular unemployment benefit insurance, then you can file for the EUC. You can get up to 14 weeks of benefits. Again, the maximum weeks would also depend on the current unemployment rate of Kansas.
However, you should temper your expectations on the EUC programs as its payments have been reduced significantly as of March 2013. This is because the US President has ordered cuts across-the-board on the majority of federal social programs. Worse, this program has ended unless there's high unemployment rates.
This means you can only avail of this program if Kansas has an unusually high unemployment rate and if the state has chosen to provide this extension benefit.
What other programs can I take advantage of?
Given that the EUC program is no longer available regularly, then you may want to consider applying to other social programs that can you help you pay for your bills as well as meet other basic needs. As mentioned, the federal government has many social programs that can provide you with food allowance, housing assistance, and so on.
For example, there's the Low-Income Energy Assistance or more popularly known as LIHEAP. This program can help you pay your home power bills for a month.
Just how many times can you avail of LIHEAP? No to low-income families can take advantage of this assistance three times a year. Simply take note that the funds are paid out directly to the utility company and are not coursed through the beneficiaries.
If you have lost your job because of a man-made or natural disaster, then you can seek out the Disaster Unemployment Assistance or DUA. This program was designed to help families who have lost their employment because of major disasters in their areas.
DUA is enacted after the United States President has said so. The Department of Eco will announce the opening of DUA applications upon the announcement of the President. You must file your application to this program within 30 days from the declaration of DUA.
You will qualify for the program if you have already exhausted the regular Kansas unemployment claims and either work or live in the area that was declared as a disaster. If you have lost the job or if you can't travel to the workplace because of the impact of the disaster, then you would be eligible to get this benefit.
Additional references: