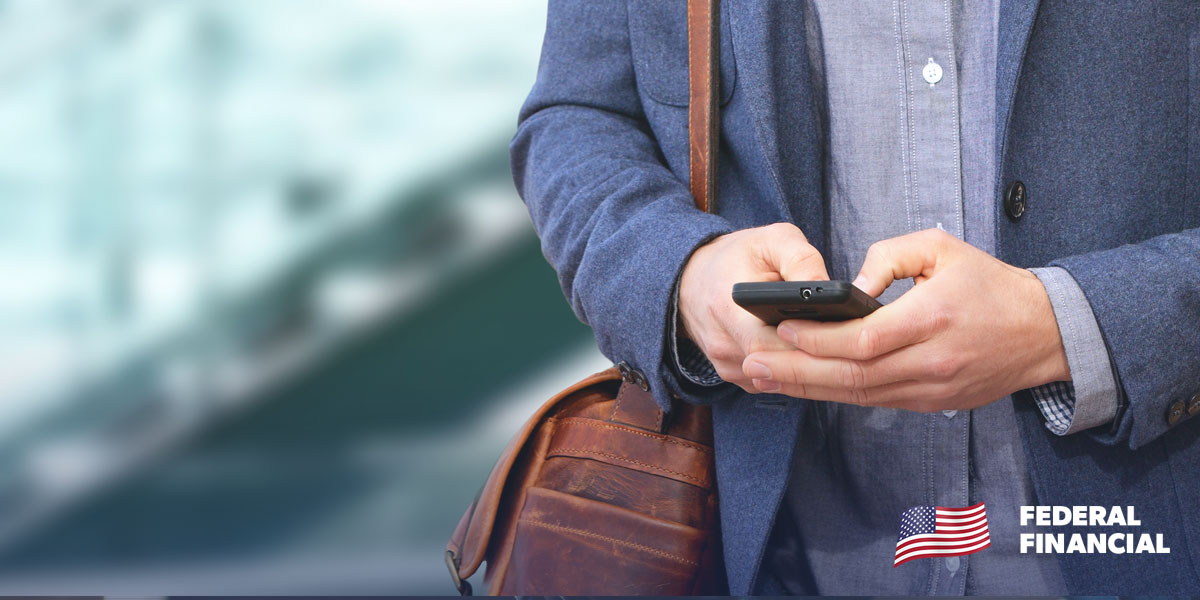 In over 35 states, consumers could enjoy a discounted and free cell phone, thanks to Budget Mobile Wireless, one of the service providers under the Lifeline Assistance program of the United States government.
UPDATE: For a time, some 800,000 low-income customers were able to enjoy subsidized mobile services and free phone courtesy of Budget Wireless. The service provider, however, pulled out from the program and it is no longer available. You can find other programs for a free government cellphone here.
Which states enjoys Budget free phones?
Looking for budget mobile locations? Needy individuals and households from 35 states were able to enjoy subsidized phone services and free phones provided by Budget Mobile given the company's tie-up with the Lifeline Assistance program. These states are as follows:
Arkansas
Arizona
California
Colorado
Georgia
Hawaii
Idaho
Indiana
Iowa
Kansas
Kentucky
Louisiana
Maine
Maryland
Massachusetts
Michigan
Minnesota
Missouri
Nevada
North Dakota
Ohio
Oklahoma
Pennsylvania
Rhode Island
South Carolina
South Dakota
Washington
Utah
Texas
West Virginia
Washington
West Virginia
Wisconsin
Wyoming
What is the Lifeline Support Program?
The Federal Communications Commission or FCC of the United States has a program that helps low-income individuals and families have access to affordable communication services.
This program is called Lifeline, which offers discounted broadband internet services, telephone services, voice-broadband bundled services, govt home phone and free mobile phones. These services are offered by participating providers.
It is the Universal Service Administrative Company or USAC that administers the program. USAC takes care of maintenance, data collection, assisting consumers with eligibility and enrollment and disbursements.
How does the Lifeline Support Program work?
Qualified low-income subscribers generally get roughly $9.25 discount monthly from Lifeline. Service providers also offer free budget phones. Some subscribers can even benefit from a Lifeline discount for wireless service or a wireline one on a budget home phone.
However, they can only get a discount for one service and not both. The program also offers broadband-voice bundles and Internet services. But again, households can only receive one Lifeline Service according to the FCC rules.
Who is qualified for the program?
Low-income earners from Tribal Lands, commonwealth, territory and every state. Those whose income equals or falls below 135 percent of the Federal Poverty Guidelines are eligible for Lifeline. Similarly, consumers who are enrolled in other federal social programs like Medicaid or Supplemental Nutrition Assistance programs can benefit from the Lifeline Program.
How to apply to get a free budget phone and discounted rates?
Most states use the National Verifier to confirm eligibility. And if you can use the verifier, then you can apply through it. Alternatively, you can also get in touch with a service provider like M-Budget Mobile to pass your application by sending a filled out a paper application.
You may be asked for some documentation if the national verifier cannot prove your eligibility.
Do I need to verify my eligibility frequently?
All enrolled consumers with a Lifeline supported phone have to recertify their eligibility once a year. This is because Lifeline is intended for low-income consumers, which means those who no longer meet the income requirements or no longer enrolled in federal assistance programs may no longer qualify for the discounted services and free phone.
There are other reasons for becoming ineligible for Lifeline. For example, if another member of your household obtains a Lifeline service, then you might be disqualified from the program. This is because, under the rules of Lifeline, only one member of the household should benefit from the program.
If you become ineligible, then you need to get in touch with your service provider to inform that you are disenrolling from Lifeline. Keep in mind that you may end up paying penalties for failing to inform your mobile provider of your disqualification from the program. For example, if you got a free phone from Budget Mobile, then you should go to budgetmobile.com or call the Budget 1800 phone number to let the company know that you are no longer qualified to my Budget Mobile under the Lifeline program.
You can get in touch with the Lifeline Support Center should you have concerns about your ineligibility. They can be reached via email or their toll-free number.
Why subscribe to Budget Mobile?
Gone are the days when telegraphs, snail mails, and landlines were the only way to communicate. Thanks to technology, people can now get in touch with others easily via mobile phones. Cellular phones are now part of everyone's daily lives. It is rather hard to imagine how you would survive the day without your cell phone.
Unfortunately, many low-income persons and families cannot even afford to buy a mobile phone. This is especially true for those who are enrolled in various government assistance programs like food stamps, housing assistance, and unemployment benefits.
This is where Budget Mobile comes in. Thanks to its tie-up with the Lifeline Support, it was able to provide cell phones and affordable services to plenty of struggling Americans.
What are the benefits provided by Budget Mobile?
There are many benefits Budget Wireless offers to those living in the above-mentioned states.
For the unemployed, having a cell phone allowed them to be more accessible to potential employers. The gadget also helps them make job hunting much easier.
Households with members who have disabilities, children or the elderly are able to get in touch with these members who needed more attention easily. They can check on their kids or elderly parents even when they are away from home.
Having a cell phone is also very useful if there is a sick person at home or during emergencies.
What can consumers get from Budget free phone?
One of the best things Budget free phone did for consumers was to provide free cell phones. Since the Lifeline program was created for low-income earners, the free phone provided by Budget was of great help as this gadget can be heavy on one's pocket.
This free government cell phone program with Budgetmobile doesn't provide for the most expensive or top of the line phones. In some cases, the free cell phones were inexpensive cell phones with old models or even refurbished. After all, most service providers under the Lifeline program including Budget Lifeline buy cell phones in large volumes. And as such, consumers availing of free government cell phone program won't get to choose the model or make of the free phone. It might be difficult to get a free touchscreen phone with free minutes.
Similarly, these phones only have basic features, although some may receive Android phones.
If you're curious on what phones you can get, then you may want to visit a Budget Mobile store where an agent BudgetMobile can assist you. Fortunately, there's one in all the 35 states where it operates.
For example, if you live in Las Vegas, Sacramento or Indianapolis, then you head to Budget Mobile Las Vegas, Budget Mobile Sacramento or Budget Mobile Indianapolis.
Alternatively, you can also visit the website, www budgetmobile com to know about Budget Mobile Lifeline phones. You also have the option to call the Budget Mobile customer service phone number to make your inquiries.
Budget Mobile Lifeline Phones 2020?
Budgetmobile does not only provide free mobile phones as the Lifeline program's main aim is to provide communication services at affordable or even discounted prices.
Aside from the phone, subscribers of Budget Mobile get a variety of features like call waiting, voice mail, and caller ID. These are on top of the Budget Mobile hours or 250 minutes monthly plus text messages.
You may want to call Budget Mobile for their offers. You can also check www Budget Mobile com for the services the company includes in their Lifeline program. Alternatively, you can walk to any Budget Mobile locations near me to know the company's offering where you can inquire about its various add-ons or services like Budget Mobile internet apn or how to add minutes to Budget Mobile plan. You can also ask on how to boost mobile Lifeline services at discounted rates.
How can I qualify for the free phone from Budget government phone?
It will be Budget Mobile that will verify the information you provide during the application process as it is the company that will give the free phone and manages beneficiaries' accounts. However, since its a government-backed program, you can expect the eligibility rules to be similar across states. There may be some slight variations in rules from one state to another. These differences, however, are generally minor.
If you are participating in the following federal social programs, then you will qualify for Budget government phones for free :
Medicaid
Supplemental Nutrition Assistance Program SNAP or more popularly known as food stamps
Veterans Pension and Survivor's Benefit
Federal Public Housing Assistance also referred to as Section 8
Tribal Head Start
Tribally Administered Temporary Assistance for Needy Families or Tribal TANF in short
Bureau of Indian Affairs General Assistance
Food Distribution Program on Indian Reservations
There are also income eligibility requirements for if you are not enrolled in any of the above federally sponsored programs. If you are at or below 135 percent of the Federal Poverty guidelines, then it is likely you can get Budget mobile free phones.
Total Household Income
The easiest way to get the free phone and discounted services is to be enrolled in a government assistance programs since you won't be needing to prove your income eligibility.
The other way to qualify for M Budget mobile aside from being part of a federal assistance program is to enroll due to your total household income.
Keep in mind that household income accounts for all earnings by the earning members of your household. This would include salaries, wages, social security and pensions, cash payments from other sources, allowances and stipends to name a few.
All states except for California, Alaska, and Hawaii require applicants to the free Budget mobile government phone to have an income that's equivalent or below 135 percent of the Federal Poverty Guidelines. However, some states may require a 150 percent level like in Texas, New Jersey and Michigan as reports noted.
The Total Household income requirements for most states to qualify are as follows:
$16,389 for a one-person household
$22,221 for a two-person household
$28,053. for a three-person household
$33,885 for a four-person household
$39,717 for a five-person household
$45,549 for a six-person household
$51,381 for a seven-person household
$57,213 for an eight-person household
Budget Mobile My Account
You may have several questions or concerns after receiving your free phones with discounted service fees. If you have any issues with your free phone or the services, then you will need to get in touch with the Budget Mobile customer service.
If you want to know how to unlock Budget Mobile phone or Budget Mobile apn settings or perhaps contemplating on Budget Mobile add minutes, then you can simply get in touch with the customer service team. If you want to know how to get a Budget Mobile phone upgrade, Budget Mobile replacement phone or change your Budget Mobile number, then you can also ask the customer service agents via the Budget Mobile phone number. You can inquire how to Budget Mobile add minutes phone number.
Additionally, you may want to manage your account via budgetmobile com my account. Just make sure to sign-up for a Budget Mobile account. Having an account with the BudgetMobile com allows you to do many things like the following:
Budget Mobile phone activation
Boost mobile government phones
Budget Mobile number to add minutes
Budget Mobile check minutes
However, maintaining a Budget Mobile my account via the Budget Mobile com may not be for everyone. And if you are one of those who prefer to talk to a representative personally, then you can go to any of the Budget Mobile store locations.
Below are some of the popular Budget Mobile locations you could go to:
Budget Mobile Las Vegas NV
Budget Mobile Phoenix AZ
Budget Mobile Shreveport
Budget Mobile San Antonio TX
Budget Mobile Philadelphia PA
Budget Mobile Louisville KY
Budget Mobile San Antonio
Budget Mobile Fresno California
Budget Mobile San Diego
Budget Mobile El Paso TX
Budget Mobile Louisiana
Budget Mobile West Allis
Budget Mobile Bossier City LA
Budget Mobile Atlanta GA
Budget Mobile Stockton CA
Budget Mobile Denver
Budget Mobile Seattle WA
Budget Mobile Tucson
Budget Mobile Lexington KY
You can also call the Budget Mobile toll free number to know each of the Budget Mobile store hours or to tag mobile store locations.
What if Budget mobile free phone is not available in my area?
Budget mobile used to operate in 35 states. But what about from areas not serviced by Budget mobile lifeline phones?
If Budget mobile lifeline smartphones aren't available in your area, then do not fret. You can still get the free mobile phone since Lifeline as a federal program is available in 49 States as well as in Puerto Rico and Washington DC. This means states not being serviced by Budget mobil have other service providers.
If there is no Budget Mobile near me and wondering how you can avail of a free cell phone similar to Budget Mobile cell phones offers, then here's how you can get the mobile phone free of charge.
How to get a free cell phone? Follow these easy steps
The first thing you or anyone who wants to benefit from the free cell phone government-sponsored program is to find out the providers in your state. You can simply go online and search on the internet.
For example, if you live in California then you may want to search for providers like Budget Mobile Fresno CA. You will see several lists of mobile service providers available in your state.
But the research does not end there. You also have to check the eligibility requirements for each service provider as well for the state you live in. Keep in mind that the free government cell phone program was designed for low-income earners. As such you can expect that there will be income eligibility guidelines per state.
These eligibility criteria vary from one state to another. In the case of Budget Mobile, Budget Mobile in San Diego implemented minor variations in rules from Budget Mobile Phoenix, Arizona. This is why you need to check the requirements for your area.
Compare service providers
If you have already seen the list of the mobile service providers in your state. Then it's time to compare them. Yes, they may all offer a free cell phone and discounted services, but they may still have different offers.
There are various things you need to check out when comparing these phone companies. You may want to know the phones they are handing out for free. Who knows, one service provider may offer a better phone than the other. Naturally, you would like a better phone model.
Another thing you may want to check is the inclusion of the plan. Budget Mobila has 250 minutes of call time, what about other providers in your state? How about the number of text you can send out for each month? Do you have free data allocation? These are some of the things you will need to find out about the different choices.
You may also want to get in touch with these service providers to know more about their offers. You may want to check how friendly and accommodating these companies are to their potential and existing clients.
It would be a great idea to read reviews of the service providers in your state. Many consumers read Budget Mobile Lifeline reviews before choosing to get a Budget Mobile phone.
Now choose the best service provider available in your state.
Apply and be ready to receive your phone
After selecting the best service provider for your needs, then prepare to enroll in the free cell phone program. You can do this either by enrolling online. Service providers also have a website similar to www.budgetmobile.com You can do it by calling the company, too.
Enrolling online has its perks as doing it via the internet will save you the time and hassle of waiting for an available operator. Online enrolment also makes submission of documents much faster and easier. Just make sure to sign up for an account like the budgetmobile.com/my account.
Take note of the method of participation in the enrollment form. This means that if you are enrolled in any of the government programs like SNAP, unemployment insurance, and Medicaid, and others, then you're enrollment is via government program participation. Being enrolled in the federal sponsored assistance programs makes it easy to get a free cell phone.
If you are applying to the Lifeline program by income qualification, be ready for the required documentation. Remember, you will need to prove that you are earning a low income that qualifies for the program. To support this claim, you need to submit proof of your total income.
Once done with the enrollment, then wait for the free phone. This often is mailed to your home. You may need to be patient as delivery times differ from one service provider to another. Sometimes, it only takes a week for the phone to arrive by mail. Sometimes, it could take a couple of weeks or more.
Recertification is required
You may forget that you are enrolled in the Lifeline program, which requires recertification of your eligibility. As such, you need to validate your qualifications yearly with the program.
Lifeline was designed to help low-income earning individuals and households. This means major changes in your income could affect your qualifications for the program.
As such, recipients of free phones and discounted services are required to recertify to the program yearly. This rule applies to all participants of the free phone program. Take the case of subscribers from Budget Mobile, they were required to recertify yearly via either the Budget Mobile com or by calling the Budget Mobile customer service number.
There are varied reasons for becoming ineligible to the program. First, if you enrolled via participation via a federal assistance program, then you would lose enrollment in Lifeline if you are no longer a participant in the state assistance programs.
If you qualified for the free cell phone and discounted services through total household income, then major increases in your household income can lead to your ineligibility to the Lifeline program.
If another member of your household has enrolled in the state-sponsored free cell phone, then you may also lose your benefits. After all, the program only allows enrollment of one member per household.
Make sure to get in touch with your service provider if you were deemed ineligible for the Lifeline program.