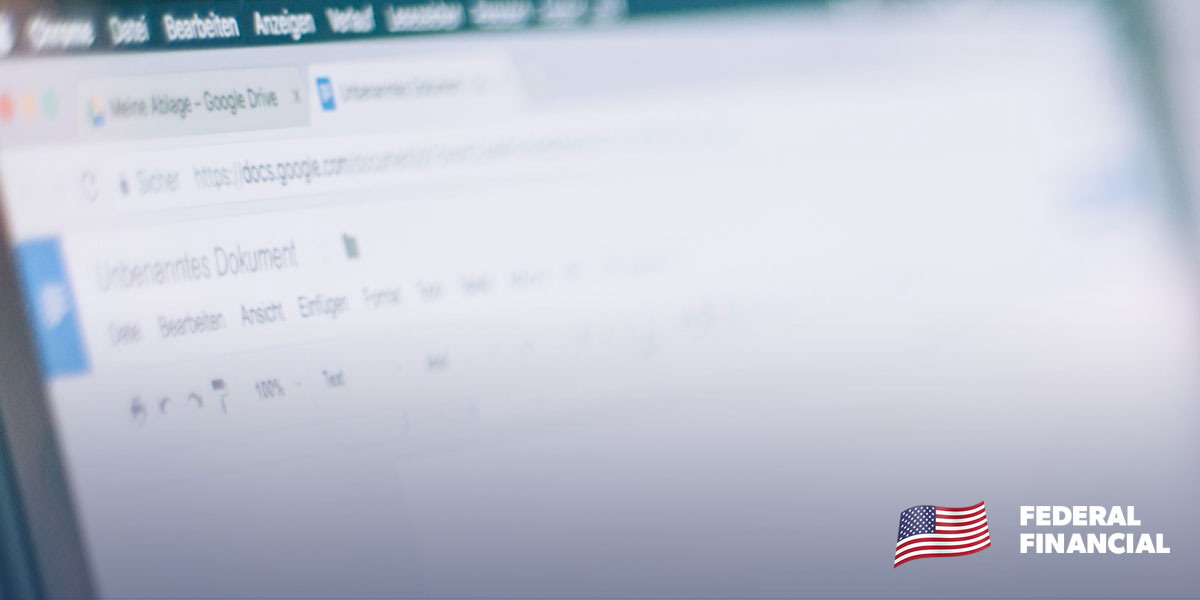 Having access to the internet today isn't a luxury, it's a necessity. Without a dependable internet connection it's more difficult to use the services, get information and communicate with other people.
Not to mention that most children struggle to complete their schoolwork as they grow older without an internet connection. That's why it's so important to understand how low income internet works for individuals that just can't afford the price of full-priced internet services.
If you're wondering "how to get internet for free" or if there is even such a thing as free internet service, the answer isn't very clear. While some people can access a free government internet service or get it through a public location such as a school or a library, others will have to spend a bit to get $10 internet or another low-cost solution.
Anyone interested in how to get free internet at home should keep reading through this full guide on low-cost or even free internet. It explains some of the options across the country today, and what you can do if the standard internet options in your area are just too expensive.
Libraries for Free Mobile Hotspots you Can Bring Home
Libraries are one of the first locations that most people turn to for free internet access and rightly so, these public resources are a good way to get on the internet when you need to. While you may not be able to get free government internet and a laptop at each library location, there are some very good programs around the country.
Check with your local library about a free home internet program that they have in place. Some of these organizations offer internet services that can be borrowed and used at home for parents and children.
If you're searching for low cost internet for seniors or a free option, the public library in your area could be one of the simplest solutions for you. If you just need to use the internet occasionally you can visit a local library to access internet there. People are always looking for cheap internet near me and they meet this need using the library.
Big city library locations offer some of the most comprehensive free internet programs today, but many smaller libraries also offer some sort of access as well. Consider your options as well as the other public programs available in your area.
Get Internet From Local Schools as a Student
While not common across the country, it is possible to get free high speed internet from some school programs. This makes it easy to get low income relief for students that need access to the internet to complete their work.
This internet program isn't cable for low income families or cheap internet for home like many of the other programs. It's an option that students all around eligible schools can take advantage of.
Ask your student's school if they have an internet at home program available through local providers. Even schools that don't have this type of program available often have internet available for students to use within the schools themselves.
Any students that need to research or complete work can do so from within the school during their free time to ensure that they have access to the services they need most.
School2Home Program
The School2Home program isn't about free internet service providers but instead is a program followed by California middle schools in low income areas to help ensure children have access to computers and to encourage internet access. This program points parents to low cost internet providers and explains how they can sometimes get free internet as well.
Unlike other programs like the low income internet for seniors options, this is all about learning and improving a child's access to information. That's why these programs are offered exclusively through local schools throughout California.
Under this program, children will receive computers that they can take home to do work on. Not only that, but their parents will get information about how they can obtain affordable internet services for use at home as well as being taught about the value of a broadband internet connection.
All of these efforts through the School2Home program along with many others that go into the program are designed to help students learn more effectively and take away some of the disadvantages of growing up in a lower income home when it comes to learning.
Make Use of These Low-Cost Providers
While there are some ways to obtain free internet access at home and in public locations, there are many more low-cost internet services available today. Below is an overview of many of those different services for you to look through and to get to know.
Be aware that not all of these programs will be available in your area. Low-cost internet services are very regional and you may only have one or two of the below options in your area.
The trick to obtaining low-cost internet is to look into all your available options, check with the companies to see that the services are still offered and to sign up for one of them as soon as possible.
Home internet access is one of the most important investments that you can make today. A stable internet connection opens up access to reliable information, new communication methods and much more.
AT&T Access Program for Affordable Internet
One of the most affordable sources of home internet available today comes from AT&T senior discount internet. The discount program offered by the company is known as the Access program and is a powerful way to save on internet for select individuals.
Access ATT at home is an internet service that can be had for between $5 and $10 each month. For that investment buyers get between 768 kilobits per second and 10 megabits per second.
The AT&T 10 dollar internet service is available to users from all around the country as long as they meet the right geographic and income requirements. If you are interested in gaining access to AT7T internet for senior citizens as well as low-income individuals take a moment to talk with the company about the plan.
You will be asked to fill out the AT&T Access application form and after you do that you will find out whether or not you're approved to take advantage of the program. AT&T doesn't just offer internet service for wealthy individuals and there are many different AT&T internet for senior plan options as well as policies for most other household types.
Access is an exciting program for individuals looking to save on the cost of their home internet service. The AT&T Lifeline Alaska program is another tool that's useful for saving off the cost of Internet service.
It doesn't matter whether customers live near the big office for AT&T at Eugene Oregon West 11th or they live in one of dozens of other areas around the country, the Access program is a good way to save money either way.
PCs for People
PCs for People is a powerful program that offers low income internet for seniors as well as low income cable and computers themselves. The program essentially sells low-cost computers, or gives them away for free to people that are on a low income. The computers are just the start of the program though. As well as offering these low-cost systems they also connect users with low-cost internet.
If you are searching for a way to get free internet for home this program is not for you. Many people want to know how to get free high speed internet and there are ways to do it. This program offers low-cost high-speed internet with a monthly fee as low as $15. That is reasonable for many families around the country and could be all it takes to get internet into more homes around the country.
If you're searching for a way to bring a computer and internet into your home, see if you are eligible for the PCs for People program. It's a great tool to get internet for senior citizens and other low income households.
Comcast Internet Essentials Program
This program is another income-based solution that offers internet for low income households at a very reasonable rate in many parts of the country. Again, if you are searching for how to get free internet service at home this solution isn't going to help you out. It will make the internet more affordable though.
If you want to know how you can get fast, reliable internet services at home talk with Comcast about the Essentials plan and if it's available in your area. You can ask Comcast about free internet for low income families, but you won't find a solution for free internet at home.
The program is designed to give you low-cost internet and also access to affordable computers. Talk with the company about how to get free Comcast internet or low-cost monthly payments based on your income. If you qualify for SNAP or TANF you will likely qualify for Comcast Essentials as well.
Lifeline Broadband
Lifeline is a government-based communications program that lowers the cost of phone and internet service for low income households. There are plenty of low income internet providers giving away internet for free or for low costs by working with the government.
It's up to you to ask about the government internet programs and how to get internet free or at a reduced rate so you can start benefiting.
This program works with many different internet providers around the country including Time Warner, CenturyLink, Windstream and many others to provide low-cost services. You likely won't get free internet for seniors from this program, but you could get internet at a very reasonable cost by applying.
Sign up for the program and work through the application to save on your monthly internet service. It could be the best way for you to remain connected or to get connected with the internet for the first time.
Bright House Networks Low Income Internet
The Bright House internet company also offers low cost internet service but it is internet for low income families specifically. The plan that normally costs $19.99 plus fees for everyday users can be had for as cheap as $10 for low-income families that qualify to use the Connect2Compete program.
While it's not free home internet service and it won't serve as a solution or users looking for how to get free internet at home in 2020 it is a solution most households can afford.
To make use of the program just apply to see if you are eligible. The application takes a few minutes and if eligible will make it possible to get internet for very low rates.
Not only will you not have to ask how to get free internet in your home or "can I get free internet" any longer, but you will also have access to low-cost computers to use the internet from the same company.
Talk with a representative from the company to learn more and see if the service is available in your area.
Suddenlink Economy Internet
For internet users around the country the Suddenlink Economy internet program is a useful tool for low-income families to get low-cost service. There are many wondering "how can I get free internet?" and Suddenlink isn't the answer to that problem.
The company program is not a way to get free internet at home but to get low-cost service with excellent speeds. The program offers up to 30 Mbps for just $14.95 per month. That's an excellent value for users looking for low-cost service.
Suddenlink doesn't offer free government internet or free internet for low income families, but users of the low-cost program will have to apply to get into it. To qualify there must be a senior on SSI in the house or a child that's eligible for the free, or reduced lunch program. Meeting one of those two requirements is all it takes to use the program from Suddenlink for customers in the right areas of the country.
Cablevision Economy Internet
Live in an area where Cablevision internet service is available? Your household might qualify for low income internet service from the company. The Economy Internet program is just $15 for fast internet up to 30 Mbps, and it's the answer to the common question "how do I get low cost internet service in my area?"
Not everyone is eligible for the program though. Only those with seniors in the house on SSI or children that are eligible for the National School Lunch Program can use this service.
If you want to know can you get free internet or how do you get free internet the answer is through different public programs through schools and libraries. Cable TV for low income families may also be available through some of these internet programs but not all of them.
Midco Internet
For around $10 per month the important questions potential customers should be asking about this product is "is this low cost internet service in my area?" The answer to that question is it depends on where you're located.
Midco is one of the lowest cost internet providers in the country with this plan, but only low-income individuals will qualify to use it. The plan ends up being internet for low income seniors and for households with school-aged children in it that meet the income requirements.
The plan offers up to 25 Mbps down, and won't give free internet for low income households like some other programs do. It manages these rates by working with the Lifeline program to lower costs. Learning more about this program is key to finding out how to make use of this internet service from Midco.
Connect 2 Compete
This plan from Cox is one of the lowest priced internet services that makes it possible to enjoy high speed connectivity in the country. This low price internet service is available to households with a K-12 student that is using a government low-income service like SNAP.
This program that is not internet for college students, gives out up to 25 Mbps download speeds for around $10 each month. That's an unbeatable rate.
Cox is among many low income internet service providers available today with this program. Contact Cox and ask about the Connect2Compete program to figure out how to apply and if it is offered in your area.
Charter Spectrum
Spectrum offers a reduced internet program for some families that live in the right part of the country and that meet the qualification requirements. If you're searching for Time Warner low income internet programs, or internet service for seniors that are on a budget, this might be the option for you.
This reduced cost internet is part of the Time Warner Lifeline internet program. Members of other Federal assistance programs can often qualify to use this program as well. Low income households with seniors or school aged children are the ones that will benefit from this program.
If you are interested in this program talk with Spectrum about what options are available for you and what the cost will be. It only takes a short phone call to learn about potential money-saving options and ways to reduce the cost of internet to your home.
Just be aware that current Spectrum users will have to turn off their internet for up to 3 months before being eligible to use this program. They also need to be current on all their equipment and service bills with the company in order to use this service. That's all it takes to use the program though.
Google Fiber is Very Affordable in Select Low Access Areas
For all the customers looking for low income WiFi and low-cost internet services, Google Fiber could be a viable option in the right circumstances.
The internet giant announced that it will offer a $15 per month plan in select low-connectivity communities with access to Google Fiber. That means individuals living in the perfect location can get up to 25 Mbps download speeds for just $15 per month without having to apply or it.
This isn't an answer to the question how can you get free internet? And it isn't free internet for senior citizens or free internet service for home use, but it is a low-cost option. Many customers will be eagerly using this program.
If there is Google Fiber in your community look into this solution as a possible low-cost internet option with good speeds.
Get Low Cost Internet Using MediaCom
Mediacom is another company that's offering very competitive internet prices to qualified families. It's not free gov internet or free high speed internet access like some local school programs are offering. It is low-cost though.
Internet for 10 dollars a month or $15 is available through the company in the right circumstances. This is a program designed to help low-income families with children or seniors. If you want to know how to get free hi speed internet this could be the best option for you if you can't find a free option.
This so called Food Stamp WiFi program is simple to sign up for, easy to use and it offers all the features of a standard internet plan.
Users on the program will enjoy unlimited bandwidth each month, good reliable connections to the internet and more resources for doing things like researching for school projects and completing homework assignments as well as communicating with others.
Consider Altice Internet Advantage if You're Eligible
Altice is a major communications company that's offering users access to no deposit internet and low-cost service plans as long as they meet the income requirements and have a child in the house.
If that sounds like you it would be a good idea to talk with the company about internet for $10 or $15 to find out what plans are available.
The current plan is simple to get installed and offers long-term reliable internet connectivity for adults and children that need to make use of it. This isn't a free internet access at home plan, but it might be the closest option available to the customers in the Altice area.
If you're looking for a way to get free internet service for laptop computers, or a way to save money, talk with Altice about your options. You'll be surprised at how accommodating the company is and what ways there are to save money.
You can also look into other local programs that will help you save as well. Low income families qualify for all sorts of government assistance options.
Eagle Communications is a Good Value in Colorado, Kansas and Nevada
There are select programs that serve as free internet providers to users around the country today, but there are many others that offer internet assistance for low income families that can pay something for their services each month. Eagle Communications falls in the second camp.
You won't get free internet services for laptops from the program, but if you live in parts of Colorado, Kansas and Nevada and meet the income requirements you could get internet for just $10 per month complete with a free modem.
It's important to note that this plan doesn't fall into the category of cheap internet for college students, because it requires younger children live in the house to get the plan. It does offer steady internet at a low rate for the right families though.
It's also important to note that the plan only gives out speeds of 5 Mbps on the high end, which makes it slower than most of the other policies and plans we've discussed so far. If you're just looking for low income internet assistance and low cost internet providers for basic web browsing and light gaming, this could be a good option for you.
Talk with Eagle Communications over the phone to find out if there is "cheap internet service in my area?" or if you will have to look into different low cost internet service providers instead.
The plan is simple to get when you qualify, but it isn't quite as convenient as the free home internet service for low income families that may also be available in your area. Look into all the different options and choose the one that is the best it for you.
Use the LifeLine Subsidy to Save on Your Internet Bill
Lifeline is a government-based service that helps to pay for phone plans as well as internet for qualified families. If you're looking for a way to get free home internet access you might be disappointed to hear that you can't do that with this program. You can lower your monthly cost though.
Lifeline internet from Time Warner and other participating companies is more affordable than standard internet policies are. That means that you can get a plan to use at your home with a minor investment if you qualify.
Below we'll go into the details about what it takes to qualify for this low price internet option. By taking just a few minutes to go through the application process you can save a great deal on your monthly internet expenses with Lifeline.
How to Qualify for LifeLine
The Lifeline internet program, also known as SNAP internet by some is a cost-effective way to access the internet each month. There are certain requirements necessary to qualify for this internet program and they are laid out down below. Keep reading to find out how to get internet for free at home or at least how to save on your plan.
Participate in the Right Programs
The quickest way to get qualified for the low cost or free internet services for laptops and other computers from Lifeline is to be part of another program such as SNAP. Below is a list of the programs that will qualify you to get low-cost internet immediately.
SNAP (Food Stamps)
Section 8 Housing
SSI (Supplemental Security Income)
FDPIR
Medicaid
Tribal Head Start
BIA (Bureau of Indian Affairs assistance
Tribal TANF
As long as you are part of one of the above programs you shouldn't have any issues qualifying for the Lifeline program. Even if you are not you could still qualify. Below is more information on specific income requirements that you can meet to also qualify. Get the documents around to prove your income and you could start benefiting from this powerful communications program right away.
Have the Right Income Level
If you aren't part of any of the programs listed above you can still qualify by having the right household income. Any family with a household income of 135% of the Poverty Line or below qualifies to use the program. This must be proven through documentation in order to qualify.
If you're wondering, " how can I get free internet at home?" or how to get internet for free at home without severe limitations on your service this program is a way to really lower your cost and pay very little each month to utilize stable internet service.
Free Internet Isn't "Too Good to Be True"
There are literally dozens of different companies offering low-cost internet service to interested customers around the country that qualify for these services.
Some of the options come with income restrictions, while others are available to everyone regardless of what they earn each month. If you are looking for the lowest cost internet plan available, it's important to consider the options and which will work best for you specifically.
What some people call Food Stamp internet is an affordable service that makes getting good solid internet in your home easier than you might expect.
Do yourself and your family a favor if you don't have internet yet and try to find a way to get free government internet and a laptop in 2020 or look into low-cost options to help you get access in your home. It's simpler than you might realize.