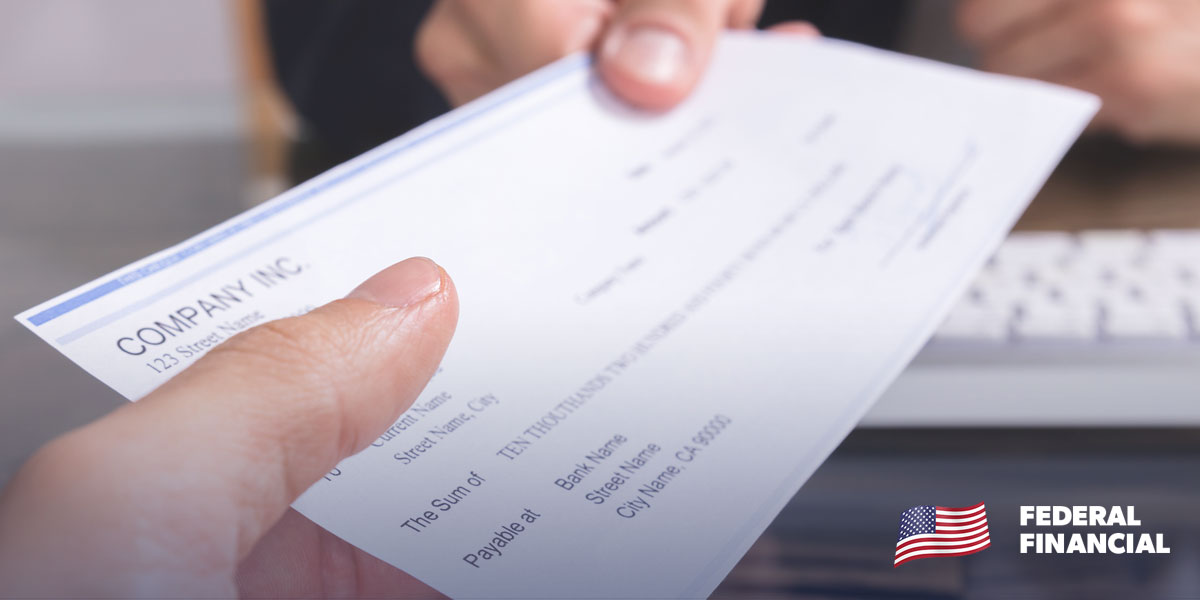 What Are MD Food Stamps and How Can I Get Them?
Paying for basic necessities such as food, electricity, rent, etc. is something common to all. No individual from any part of the world is exempted from it. Also, there are many across the world who can't afford these basic things either. Therefore, it is not surprising to know that there are many residents in Maryland too who are unable to afford it with ease.
Apart from buying food and grocery, there are many other things to be taken care of too. For instance, several bills are there, health issues are there, commute is there, and much more. So, those who are unable to fulfil their needs wholly by themselves turn towards SNAP benefits. These benefits are available to them in the form of an ad Maryland food stamp card. There is an explanation for this in detail further in this article.
Applying for the EBT card Maryland can be pretty confusing. However, this article focuses on all the important points you must know. It gives you a complete understanding of your rights and duties. When you have a clearer understanding of the scheme, you will be able to make the most of these benefits. It is also vital to note where you can and cannot use these benefits.
What is SNAP? Am I eligible?
SNAP stands for Supplemental Nutrition Assistance Program. It is the name of the Federal Food Stamp Program. Maryland calls it the "Food Supplement Program."
Several numbers used to calculate Food Stamp benefits undergo revision every year by the U.S. Department of Agriculture. It is the federal agency that administers the program mentioned above. These numbers typically receive updation every summer and can be discovered in the Code of Federal Regulations.
Another method to gain access to this is by calling Maryland's Food Stamps hotline at 1-800-492-5515. You can call them anytime between 8:00 a.m. and 5:00 p.m. The official website is the best place for you to find out the snap benefits MD that you will get and the exact amount of these benefits.
The amount of food stamps Maryland you receive is based on the "household" income after accounting for income (earned or unearned), any rent, and particular deductions such as childcare and shelter expenses, up to a maximum amount. Keep a check on EBT balance MD to understand better.
What is the Independence card? How do I get it?
The Independence Card is Maryland's EBT card. EBT MD stands for Electronic Benefits Transfer. Thus, if you have an Independence Card, it means you are eligible to get several benefits. The EBT card looks like a credit card or debit card. It is a plastic card that is full of Maryland food stamp program. Along with the PG county social services food stamps, you get access to many cash benefits.
Ahead is a long list of stores that accept EBT cards and food stamp programs Maryland. You must keep this card carefully at all times. It is as important as a national identity card. You should carry it with you.
How to apply for food stamps right now?
Now that you know what food stamps are, you should also learn how to Maryland food stamps apply for the same. Applying for food stamps in Maryland is not tedious. However, it can take some time for your application to get processed. Thus, you must ensure that you fill the forms with accurate information.
In case the authority finds that there is false data, then there are chances of application cancellation. You can check EBT balance MD online. Also, individuals can file Maryland EBT application online.
The easiest way to apply for food stamps online MD is online. The online application process is straightforward. One can access the website from anywhere. The forms are also available online. However, if you still feel confused when filling the form and want personal assistance, then you can head to your nearest local office. There are many offices around you, and finding one is simple. You can also check the food stamp balance online, MD.
In case you still have any confusion about applying for independence food stamps, then you have another option to contact Maryland food assistance. The Maryland SNAP hotline number is 1-800-332-6347. You can write this number on your room's soft board or save it on your mobile phone right away. This will make your task simpler. The food stamps MD phone number, friendly staff is always reachable.
The customer service staff and office staff: here's how to take advantage of EBT
The EBT customer service MD staff is extremely friendly. You can ask them any questions you have. When you visit the independence food stamp office, you get assistance as soon as possible. However, if you still feel that there is discrimination on any grounds such as age, gender, or color, you can fill out a complaint form. This is available in the office at all times.
How to renew food stamps? Check your eligibility…
When you don't have the Maryland stamps & coins, you must note that they are available for a certain time only. This means that you need to renew the food stamps in Baltimore city. It is imperative that you renew PG county food stamps before the certification period ends. The certification period refers to the amount of time that you will get Maryland stamps. In case of failure, you have to re-apply to get registration done.
For most of the households in Maryland that do not have any elderly citizens about 60 years of age or any disabled person, the certification period is 12 months. On the other hand, if a household in Maryland has an elderly citizen who is 60 years old or plus, and a disabled member, then the certification period is 24 months. In case you qualify for one category but haven't received the relevant period, report it to the authorities.
When it is time for you to re-apply, you will get a letter in the mailbox. This will have all the details of your present contract. The purpose of the remainder is to ensure that everyone gets their rights. Personally, you can set reminds on your phone or make a note on the calendar. You do not want to lose out on the SNAP benefits. The Maryland food stamps application is online.
The EBT benefits systems work county-wise. Thus, if you want to know more about the renewal of your SNAP benefits and food stamps in Maryland, then you may contact a caseworker. The local office will give you appropriate guidance. The Maryland food stamps' contact number is 1-800-332-6347. The food stamps customer service MD is vital.
When will the food stamps be delivered? Check it out…
After applying for the food stamps MD, it can be quite difficult to wait for them. You want to get them as soon as possible because they come with a plethora of benefits. Please note that there is a fixed time when you will get your SNAP benefits Maryland Independence card. Maryland usually sends benefits from the 4th of every month to the 23rd. The order of distribution is based on the first three letters of your last name.
The best feature of this system is that there is no space for corruption. Nobody can blame the officials for practicing favoritism. Since the authority follows alphabetical order, the rule remains the same for everyone.
There is a provision for you to check the full deposit Maryland food stamp schedule online. This schedule gives you an idea of the day when you are most likely to get your Maryland food stamps. The benefit of such a schedule is that you can make your plans for the day accordingly. You can access it anytime from anywhere.
How to check EBT balance? Check your benefits
The EBT card MD has limited Maryland EBT balance to it. It does not just look like a credit card or debit card but also works like one. In case of a credit card or debit card, you can spend only to a certain limit. The same is the case here. Thus, you must know how to check your MD food stamps balance. Well, it is very straightforward.
You can download the EBT Maryland app on your devices. It is completely free. You do not need to pay any amount when you are downloading it or add your card details when you register. Once you have downloaded the app, you can check your balance instantly. You are required to put in your card number along with some basic details. This will get you direct access to your food stamps MD balance.
This is not the only benefit of the app. When you are using the app, you can explore opportunities for saving and earning more money. These benefits make the free EBT app a must-have on your device.
How to replace a lost or stolen SNAP benefits card? (Do this ASAP!)
It is not uncommon to misplace things. There are many instances when you keep something safely and then forget where you had kept it in the first place. There may be a situation when you step out of the house with your Maryland EBT card, but your bag gets stolen, and you end up losing your EBT card. Thus, you must be aware of the first thing to do when you lose your SNAP benefits card.
In case you lose or misplace your SNAP benefits card, the first step you need to take is to inform the authorities. You can call the food stamp customer service number MD at 1-800-997-2222. Individuals must do this as soon as possible. You will be asked several questions regarding this loss, and you must give accurate details of what happened. In case of theft, it becomes a legal case. Thus, the police need to be involved.
As mentioned earlier, your EBT card is like a credit card or debit card. This means that if someone else uses your EBT card, you will not be able to recover the points that he or she spends. EBT balance Maryland once spent is gone for good. Thus, you should get it blocked instantly. As soon as you call the authorities, appropriate steps will be taken, and you will be guided ahead.
You do not need to worry about how to get a new EBT card if your previous one gets stolen or lost. After you inform the staff, you will get the necessary instructions on what to do next. In most cases, the staff themselves replace your lost or lost EBT card. You can also apply again or go to your nearest local SNAP office and find out more.
Please note that you should not waste time looking for ways to complain online. The fastest method is to call the food stamps md customer service number at 1-800-997-2222.
What can I buy with an EBT card? (The list might surprise you)
There are many things that you can buy with your EBT card. Since the main idea behind the initiative is to provide food to low-income families, you get instant access to nutritious items. When you use your EBT and snap benefits Maryland, you can buy groceries, snacks, and seeds or plants that will help you to produce food at home. This will be great for you and the State because you will be able to afford more snap food stamps md at cheaper rates.
There is a complete list of things that you can and cannot buy with the Maryland social services food stamps. The Maryland snap application is online. The EBT Maryland customer service is easy to reach.
Things you can buy with Maryland SNAP benefits—check this out!
Fresh fruits and vegetables are known to provide the necessary nutrition to your health. A good diet cannot be sustained without these essentials.
Meat, poultry, and fish are available for all the non-vegetarians out there. They are high-rated sources of plenty of vital vitamins and nutrients.
Dairy products such as milk, cottage cheese, and yogurt can be bought from the local grocery store.
All types of bread pieces and cereals.
Seeds and plants can be bought to produce food for the other members of the household.
The main idea behind this provision is that it will not only keep you occupied but also make you self-sufficient. That will lessen the burden on the State.
Things you cannot buy with Maryland EBT benefits:
Alcohol and tobacco. All types of liquor are prohibited. Even the ones which have low alcohol content and excluded from these benefits. Rolling tobacco and cigarettes are also prohibited.
Vitamins, medicines, and supplements cannot be purchased. Since you can easily get access to nutritious items, it is unlikely that you will need external supplements. In case any product has a label of supplements, it is considered to be a supplement and not eligible for purchase.
Live animals are strictly prohibited. However, there is one exception. You can buy shellfish, fish that are removed from the waters, and animals that have been slaughtered before their pick-up from the shop.
Hot food items
Food items that are made for immediate consumption only. This refers to any restaurant.
Any non-food item such as food for the pets, any cleaning supply, and cosmetics.
Which stores and restaurants take EBT points? Be sure to check before you buy!
Thus, it can be concluded that you can buy all the essentials easily when you have an EBT card. But, how do you figure which store does and which does not accept your MD social services food stamps? The best way to be sure is by using the Fresh EBT app. As mentioned earlier, the mobile application is completely free. It has several features to help you make optimum use of your SNAP benefits.
As soon as you download the app, you will see that it has a feature to help you locate nearby stores where you can use these SNAP benefits. Moreover, the app focuses on not just big stores but also on local farmers markets. You do not need food stamps md login if you want to use the map services only. Please note that none of the restaurants in Maryland accept EBT food stamps MD at this point.
The above-mentioned rule may change later. Thus, you are always recommended to stay updated with the latest news developments. You must apply for food stamps Maryland.
Can I get any additional discount with my EBT card? Short answer—yes!
Yes, there is a chance for you to get additional benefits with your Maryland EBT program. Since the scheme is aimed at low-income households, the State has taken special care that you gain access to, not just food assistance MD but also a range of other activities. When you have a personal food stamp application MD, you get additional discounts that can be used at several locations. Instantly apply for md food stamps.
With your snap Maryland benefits food stamps in MD, you can get discounted or free admission to museums, theme parks, zoos, aquariums, and more. These are all places of entertainment where people not just have fun but also learn a lot. The State aims to provide holistic development via this scheme.
Is there a chance to get more food stamps during pregnancy? Check your benefits!
No, it is not possible to get additional Baltimore county food stamps during pregnancy. You must understand that the Maryland food stamps you get depend on the number of members present in your household. Thus, the unborn child is not counted as an official member of the family.
However, there is nothing to worry about. There is another scheme known as WIC benefits. This is designed to help pregnant women. Always check food stamp balance MD. Quickly apply for food stamps in Maryland.
WIC stands for Women, Infants, and Children benefits. The details of this scheme are explained ahead. After your child is born, you are eligible to get more food stamp MD. Since the household increases, the social services food stamps MD also increase. In simple words, the household size and EBT benefits MD are directly proportional.
What are the WIC benefits? Glad you asked…
As already mentioned above, WIC stands for Women, Infants, and Children benefits. Precisely, WIC provides food and resources for pregnant women, new parents, and children up to 5 years old.
The typical WIC food packages include cereal, juice, eggs, milk, peanut butter, dried and canned beans, tofu, fruits and vegetables, and whole-wheat bread.
It also has canned fish and cheese for breastfeeding moms, and baby food for babies. The health benefits include health coaching and help to find doctors, immunizations.
Another benefit that couples can get from being a part of the WIV benefits scheme is health insurance. Health insurance is important for every family. This pertains more to lower-income families. When you have health insurance, you do not need to pay for any emergency medical treatment. The insurance company caters to your needs, and nothing is spent from your pockets.
What about other basic needs not included in SNAP benefits? How do I get benefits?
Not every basic need is included in SNAP benefits. Thus, it can become a problem for many families. Please note that if your household has a child who is exactly 18 years old right now or under this age, then you can apply for cash assistance via Temporary Assistance for Needy Families (TANF) program. This program helps you with monthly cash assistance.
Income eligibility for SNAP benefits—be sure to check your eligibility
The income Maryland food stamp eligibility depends on tests. You need to appear for "gross income" ad "net income tests." Gross income implies almost all types of earning that is coming into the household before making any deductions.
On the other hand, net income refers to the gross income that lags behind after making specific allowable deductions. Most households need to meet both gross and net income tests to be eligible for SNAP benefits. Know the food stamps schedule, MD. Do fill the Maryland food stamps application online.
Some of the exceptions
Households that have an elderly or disabled member only have to meet the net income test. Instantly apply for food stamps, md if you fulfil the criteria.
Persons who are considered "categorically eligible" are also exceptions. This includes all individuals who receive specific kinds of cash benefits, such as TCA, SSI, TDAP, PAA, or families with children that have an income below 200% of the federal poverty Maryland food stamps income guidelines.
The households falling under the wide banner of "categorically eligible" households do not have to meet the gross and net income tests. Regardless of income, categorically eligible households have allowance to access at least the minimum Food Supplement Program benefit.
All other households must meet both the gross income tests and net income tests.
What can be deducted from any monthly household income? How do I get the most benefits?
A standard deduction ($155 for households of 1-3 persons, $168 for a household of 4 persons, $197 for a household of 5 persons, and $226 for a household of 6 or more persons).
At least 20 percent of earned income
The actual costs of dependent care for children and disabled adults. This care is subject to the need for any household member working, looking for a job, or training for a new job.
A legally owned and paid child-support payments
A homeless household (that incurs shelter cost) allowance ($143)
Any excess shelter expenses and utility expenses
Any telephone standard of $40
Any medical expenses over $35 a month for household members who of 60 years old or older or getting specific disability payments.
Individuals who are 60 years old and above (and their spouses) who are unable to buy and make their meals because of any disability, and who live and eat with other people in a household where the gross monthly combined income does not go beyond 165% of the poverty level, may be considered a separate household.
Asset eligibility for SNAP benefits—this section is important!
Countable resources should not go beyond a limit of $2,000. In case your household includes a member who is 60 years old or above, then your asset limit is $3,250.
Not counted:
The home and the plot where it is located
All kinds of motor vehicles (automobiles, bikes, scooters, airplanes)
Most of the pension plans for retirement
Any plot of real property listed for sale
Assets that one cannot sell or convert to cash
No asset test is essential in case your household is "categorically eligible." This is because the household will receive certain other government benefits. The best example of such a benefit is SSI.
Able-Bodied Adults Without Dependents
As of January 1, EBT schedule 2016 Maryland, certain counties have novel work demands for Food Supplement Program recipients. These fall between the age of 18 years and 50 years. They come under the category of able-bodied adults without dependents (ABAWDs). Many counties do not have these requirements. Thus, you should contact the EBT customer service number md today to get more information regarding the same.
Counties, where the ABAWD requirements and policies implementation, are Anne Arundel, Baltimore County, Carroll, Howard, Montgomery, and Prince George's Counties.
Every applicant seeking to get the food stamp benefits will first be screened by DSS. This will help to declare a clear result, whether they are part of ABAWD or not. In case an individual qualifies, he will then have to meet specific work requirements. Only then he will get the snap application md and MD independence card. Until they qualify to meet the work requirements, they can receive only three months of food stamps Baltimore MD benefits in a period of 36 months.
Possibilities of appeal—know your rights!
You have the right to appeal any denial, termination, or reduction of benefits.
All your appeals can be filed in writing at your local Department of Social Services office. When you go to file it in person, you must remember to ask for a copy of the appeal. You should also take a receipt, which proves that you have filed your appeal. These pieces of evidence can come in handy later in case the problem is not resolved.
In case you are suffering from any disability and need the help of DSS for accommodation, you can seek help anytime. You can submit an oral or written request. If the DSS (for any suitable reason) does not make a decision or denies your appeal, then you can appeal for that decision.
If you want to file an appeal, you must keep it in mind that it should be done within a period of 90 days of the notice or action taken.
In case you have a pending appeal, you do not need to worry about stopped benefits. There is a provision for you to request that your benefits continue uninterrupted. You need to file an appeal within ten days of the date on the notice that states your benefits are facing reduction. You can ask for the benefits to continue until a decision for your appeal has been taken.
In case you want to ruminate it before the decision, then you can make an appeal for the same. Lastly, please note that if you fail to apply for food stamps in MD within ten days, then the decision of termination or reduction will stand the way it is.
Who is counted as a member of the household? Check this out…
The general rule to note is if you are living with someone, and preparing your meals together or buying your food together; then you are a member of the same household. However, the rule does not end here. You need to understand who exactly is in consideration as a member of your household. This is vital because the SNAP food stamps that you get entirely depend on the number of household members you have.
There may often be people that you are living with. But, they do not count as a member of your household. Some examples are tenants who live under the same roof as you, but they have rented a room. Thus, their living space is different and not thought the same as yours. Children who are adults above the age of 22 years, and buy or make their own food cannot be considered members of your household.
Children who are below the age of 22 are always household members. They may buy and make their own separate food, but they will still be considered members of the household.
Senior citizens who are above 60 years and disabled persons are a part of your household if they live with you, and you make food for them or prepare it together. In case they live with you but cook separately, the authority does not count them as members of your household.
You must understand this division because if you consider them as household members, and later the authorities find out, then they may consider it as a case of fraud, and your Maryland food stamp application may face cancelation for good. All the information you provide should be adequate. Online checking can help you with the Maryland EBT schedule.
Does citizenship status play a role? The answer might surprise you…
Yes, your citizenship plays a major role in influencing if you will be able to avail of the MD food stamps benefits. It is compulsory to be US citizens. In case you are not a citizen yet, then you must be an immigrant having registration in the United States of America under a specific immigration status.
Who is not eligible to get SNAP benefits? Check your eligibility…
In several cases, even if an individual fulfills the asset and income requirements, he or she may not be eligible for Maryland snap benefits. This pertains to individuals who are on strike, immigrants who do not have an authorized status, and also some of the authorized immigrants. In case a couple does not have a child, as well as they do not have a job, then they can receive SNAP benefits for three months.
Individuals who are not included in this requirement are pregnant ladies, physically or mentally unfit individuals who cannot work, those who live with small children in the household, and some others. If you still have questions related to availing of SNAP benefits, then you can contact the local Maryland food stamps number anytime.
Can I get food stamps if I am unemployed? This one is BIG
Unemployment is a global issue. There are many people in Maryland who do not have proper jobs. Thus they are unable to feed themselves or their children. When such a situation arises, the first instinct of people is to turn to the Government. The State has a responsibility towards every citizen.
The SNAP program is such that it helps every low-income family. There is no prejudice against any particular group. A common concern that is there amongst the masses is that whether they are eligible for the SNAP benefits even if they do not have a job.
It is good to know that yes, you are eligible for the program even if you do not have a permanent job or any work at all. The main aim is to help individuals and families like yours. When there is no steady income, the need for such a program becomes even more highlighted. However, please note that you should not leave your job purposely just to get benefits from the program. That is clearly a case of fraud and misconduct.
There may be a situation when you are elderly who is more than 60 years of age disabled and live with a child under the age of 18 or pregnant and do not have a job. In such a situation, you do not need to have a basic job to get the EBT Independence card benefits. You must apply online for MD benefits.
Can you get SNAP benefits if you have a drug case? You won't BELIEVE what the government has to say…
Drug abuse is a very common social issue. This is present across the globe in all countries. Thus, if you have a drug felony, it does not mean that you cannot avail of the SNAP benefits. You can apply for MD EBT online. Then, you need to appear for some sessions of therapy. This helps the State to be sure that you are over your addiction and will not go back to that walk of life. Individuals cannot purchase drugs as part of the MD EBT benefits.
What household changes do I need to report, and when? Don't skip this!
There are three changes that you need to report after you have figured "How to apply for food stamps in Maryland?". These are:
If there is an addition of any new member to the household or if any old members move out. As mentioned earlier, the household size and ebt benefits md are directly proportional.
You must report all job and income changes. This includes any new job that you have gotten or if you have been fired from any old job. In case you leave a job voluntarily, then you need to provide all documents and reasons as to why you resigned.
As a member of the MD EBT benefits program, please note that you must inform the authorities about these changes within ten days of the date of their occurrence. You should do this in a timely fashion. These factors have a direct influence on the amount of food stamps benefits you receive.
This is all regarding Maryland food stamps, the benefits you get, your eligibility, and the limitations. Please note that every clause of the program gets due importance. As an applicant, you need to be sure of several things. Before applying for benefits, you must read these carefully. Making an informed decision will ensure that your application gets accepted. You must prepare all the relevant documents.
Double-check the documents to know that every piece of information on them is accurate. It must match what you have filled in your application form. If there is a difference between the two sheets, then there may be questions about your authenticity.
Such guidance is an absolute necessity. In case you feel you are ineligible for this program, then be assured that there are several other programs to try for. The State has tried to cover every area of discomfort and provide relevant relief. Different programs are there for different individuals, families, and households. There are programs for free or subsidized cars, free back to school supplies, charities & churches that help with rent, free gas and many more.
There was a clear explanation about the difference between a family and a household. Thus, there is no scope for you to make a mistake. One can check the official website of the Maryland Independence card anytime for more updates and information. The helpline number is always active to provide you distinguished services.
A quick overview of SNAP: Here's how to check your benefits
SNAP stands for Supplemental Nutrition Assistance Program. It is also famous as the Food Supplement Program in Maryland.
The United States Department of Agriculture looks into and decides several food stamp benefits.
The list of benefits for which it grants allowance changes every summer depending upon a number of different factors.
The Code of Federal Regulations mentions the details pertaining to the subject systematically.
Those who need more guidance can get in touch with the customer support facility in Maryland. The contact number is 1-800-492-5515. The number will be answered by an executive between 8 am to 5 pm. In addition, all the information is also available on the official website online.
Applying for Maryland EBT food stamps FAST and EASY
Now that you are aware of all that there is to know and understand about Maryland EBT food stamps, it is crucial that you apply for them in the right manner. The Maryland EBT application that you submit takes time for processing as well. Therefore, it is advised that you fill it properly with the right details to further avoid delays.
If the organization detects any wrong information filled out by you, it can cancel out your application. Therefore, it is advisable to be doubly sure while filling out the application online.
The process to apply for food stamps online MD is simple and direct. You can access the website from any web browser and check out the forms for the application available online. In case you are not very confident about it, do not hesitate to reach out to a local office near your house for assistance.
As mentioned previously in the article, the hotline number of Maryland SNAP is 1-800-332-6347. The executives available on calling this number know all about Maryland food assistance. They will be able to easily answer all your queries with perfection and guide you through the process.
Also, there is a complaint form available in case you feel dissatisfied with any of the services on offer by the customer support centre.
Do all restaurants and stores accept EBT cards? Surprisingly…
After you have received the Maryland EBT card, what next? As you are aware that you can buy all the essentials with this card, what about other things?
Yes, there is a list of stores as well as restaurants that accept EBT points. If you wish to know all the stores and restaurants of the list, download the Fresh EBT app. This application can be downloaded completely free of cost. In fact, apart from the list, there are several other features available on the Fresh EBT app that you can utilize and know more about SNAP benefits.
Download the application and run it. The first screen itself lets you access the main feature. That is, there is a locator facility to look for the nearest store or restaurant that accepts EBT cards.
The list available does have not only huge stores but also several local and small-scale shops which accept the EBT points. As of now, no restaurants in Maryland are accepting food stamps. There are plenty of stores that accept EBT cards.
It is essential to remember that the list does not remain static. It can change depending upon the additional stores that start accepting these points and if any restaurants are added to it.
Are you eligible for the SNAP benefits card? Check your benefits now!
There are certain set asset requirements as well as income requirements. These requirements are specific to the state or region of residence. If the individuals living in Maryland fulfil the requirements properly, they may not be eligible to apply for SNAP benefits card in Maryland.
These individuals mostly involve people who do not have any authorization status. Also, there are a few authorized immigrants who are exempted from getting a SNAP benefits card.
A married couple having no job or child also has an allowance to get a SNAP benefits card for up to three months.
A quick recap of how you can replace a SNAP benefits card? Don't forget!
In case you lose your Maryland EBT card or somebody steals it, you can reach out for assistance. If you find yourself in such a situation, immediately take the necessary measures. These measures are:
Contacting the authorities. You need to get in touch with the organization and inform them of the details of the SNAP benefits card that you have lost. You can contact them on 1-800-997-2222.
Answer all the questions they ask properly and truthfully. Provide the correct details as there might be a situation of legal issues too (in the case of theft).
Remember: Your Maryland EBT card is your credit card! So, recovering the points once used from it is not possible. Therefore, don't waste any time and instantly try to get in touch with the authority to inform them about the theft.
Follow the instructions they give for the generation of a new SNAP benefits card for you. In the majority of situations, the authority automatically processes the generation of the new card for you. If not, you can go through the application procedure once again and mention the details about the previous one in the new application accurately.
For further issues, you always have the option of reaching out to the local office nearest to your place of stay.
Food stamps for pregnant women—finally, some relief
Even if you are a pregnant woman, it does not imply that you can demand addition food benefits. The number of Maryland food stamps completely depends upon the number of registered members in the family. You cannot really count a child yet to be born as a registered member. Therefore, no additional food stamps are there for pregnant ladies.
If pregnant women wish to seek additional help, there are WIC benefits that they can avail.
Here's a quick recap on WIC:
WIC benefits stand for 'Women, Infants and Children' benefits.
These benefits are associated with providing food and other resources for women who fall in this category. That is, if they are pregnant, new mothers, or have children up to the age of five years.
There are different food packages for which allowance is given to those eligible for WIC benefits. The basic food package consists of a number of necessities. These are milk, eggs, vegetables, fruits, peanut butter, cereal, tofu, beans, juice and bread.
For mothers who are still breastfeeding and have newborns, they get additional packages. These packages include cheese and canned fish in addition to the basic package items.
WIC benefits also include health insurance and immunization facilities for those who are eligible for it.
Here is how you can reintroduce food stamps—a surefire way
For those who are wondering how to get Maryland stamps & coins basically, there is only a certain way. These stamps and coins are available only at a specific time when you will have to renew them basically. Also, you will only be able to renew the Maryland stamps before your certification period is over. But what is the certification period? It is basically the time for which you will get these stamps. If you fail in doing the same, you will have to apply again.
Now you must be wondering how long the certification period is. Here are the details regarding the certification period:
The households that do not have any disabled person or people over 60 years have the certification period for about 12 months.
In case the household has a disabled person or a member of the family who is over 60 years, then the certification period is around 24 months.
For those who are facing any issues in terms of qualification, they can reach out to the authorities.
People whose stamps have expired will get a letter regarding the steps to re-apply. You will be able to locate all the details regarding the current contract in the letter. You certainly do not want to lose out on the perks that one gets because of SNAP. So, either keep a reminder or keep a check on your mailbox regularly. So, it is simple to the application for the food stamps online.
If you are wondering how the benefits systems function? The EBT benefits function on the basis of the county. You will be required to get in touch with a local caseworker if you want to know more about the renewal details of food stamps in Maryland and benefits of SNAP. You will be able to get all the required information by dialling Maryland food stamp's contact number, 1-800-332-6347.
Wondering when you will get your food stamps? You're not alone…
Once you have applied for food stamps MD, you might have to wait for a while. There are plenty of benefits that come with these stamps and certainly worth the wait. However, there is a fixed time when you will be receiving your Maryland Independence card.
Most of the applicants get their benefits between 4th and 23rd of every month. The order by which the distribution of these stamps takes place is alphabetic wise. Moreover, it is on the basis of the first three letters of the last name of every individual.
There is a great advantage of this system. There is no scope of corruption here, and the applicants will only get the deliveries on the basis of their name. There is certainly no one at benefit here since the alphabetical order is followed. Therefore, no one will have any reason to raise any issues.
Those who are too eager can track and check the status of their food stamp online. After checking this, you will have a clearer idea regarding the delivery of your Maryland food stamps.
What is your EBT balance, and how can you check it? Millions are asking…
There is only a specific balance to everyone's EBT card MD. Also, the card looks and functions like a credit or debit card. Similarly, when you have a credit or debit card, you have allowance to spend under the limit of the card. The EBT card also offers the same. Therefore, to be able to use your card, you must be aware of the balance it has. Here is how you can do it.
The process is simple and hassle-free. If you want to check your EBT card balance, you will have to download the mobile application which is available for free in the store. Moreover, there will be no requirement to make any payment or add the details of your card. As soon as you download the app successfully, you will be able to view your balance. After simply entering some of the basic details, you will be able to check the balance of your card.
If you are wondering what this is the only benefit of the app, then you are wrong. There are several advantages of using the application. Moreover, you can also save and earn money with the app. So, make sure you have the EBT application which is available for free.
Where all can you use the EBT card? Here's what the experts have to say…
The benefits of using the EBT card MD are multifold. You can access plenty of nutritious things that serves the main purpose of the application and the EBT card. You have allowance to purchase food items such as snacks, groceries, and also seeds with the card. Buying plants is also possible.
Moreover, the main idea behind that is that you can start producing food at your place, which is a great benefit for the States. Therefore, this will allow individuals to be able to get more snap food stamps md at much lesser prices.
You can either reach out to the EBT Maryland customer service or check the website to know the things that you can buy using the card. There are a lot of things that you don't have allowance for when purchasing using the card. Therefore, it is beneficial to check the same beforehand to be aware of.