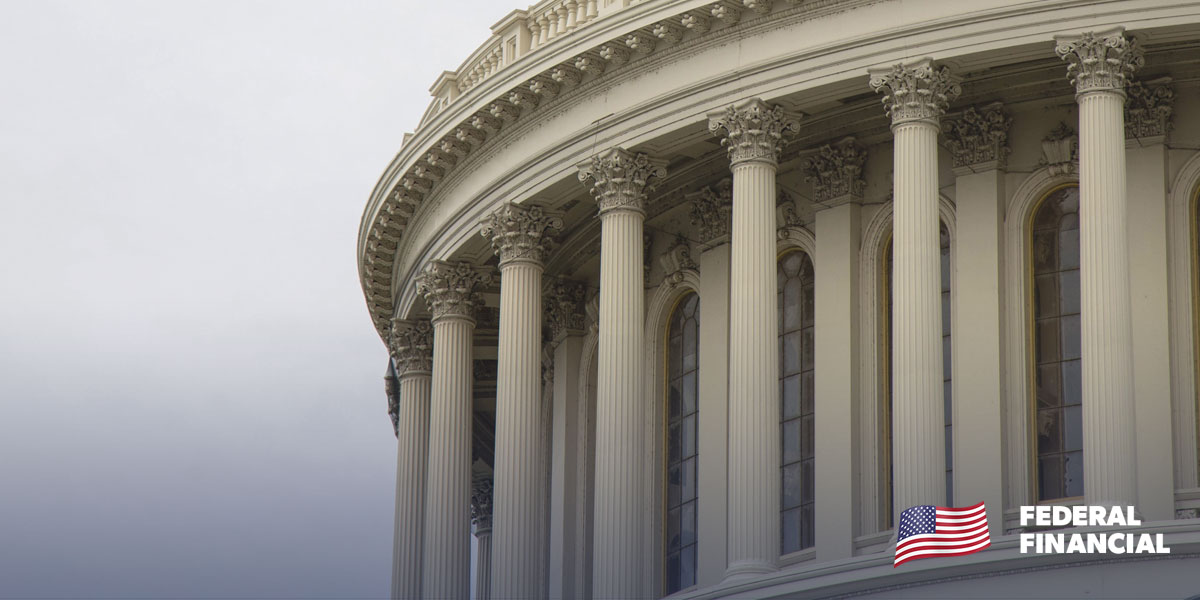 It's not enough to have sufficient funds to purchase a house for yourself and your family. One also has to have enough money to repair the structure over the years. But what if you are financially struggling? Will you endure the poor house condition or worse unsafe space of your home?
Fortunately, there are government programs designed to help low-income earning families with their needs. Contrary to popular belief, government programs are not all about the unemployed, the homeless or those who are going hungry.
There are home repair grants or loans available for low-income individuals and families who require house repairs to make their homes free from health and safety hazards. There are also charities that help with home repairs.
These free home repair assistance programs vary as some were specially created for certain individuals like home repair grants for disabled, military servicemen and veterans, and Native Alaskans or Indians. There are also available grants for senior citizens for home repair. Those who do not fall under these categories also have other free home repair grants for low income families they can turn for help in improving their homes.
If the area you live in has suffered major destruction from a disaster, then do not fret. There are home repair assistance programs in the form of grants or low-interest loans available for areas that were presidentially declared as disaster areas.
If you need a replacement or repair of a particular structure or item in your area, such as your roof, then you can benefit from government roofing loans or free roof repairs.
If you are wondering where to get help fix my house free for needed home repairs and do not have money for them, then let these government programs help you Below are some tips on how to benefit from them as well as a list of the home repair grants for low income earners.
Tips on getting government home repair assistance grant and loans
Apply as quickly as possible to the government grants for homes. Keep in mind that these have limited funding and there are plenty of people wanting to obtain either the housing repairs grants or low-interest loans.
Not all government grants for home improvements accept applications all year round. Some federal home improvement grants only open for a few weeks while others may accept applications at any time.
Programs such as those dealing with low income home repair after a calamity have a short-period for accepting applications. As such, check when the government offices handling the program will open applications and be prepared to complete the application forms and requirements as quickly as possible.
First, understand how these grants work
It's important to understand how these gov grants for home improvement or govt home improvement loans work, so let's take a quick look…
Application requirements for free home repairs may be a bit daunting. However, reading and understanding the program's mechanics will make you realize that the application process is much simpler than it seemed.
You can visit the websites of the programs you wish to benefit from. There are complete guidelines available on government websites. Additionally, you can also get in touch with the government agency handling the program by calling them. Going to the nearest office will also be beneficial if you want to know how to get help with home repairs and have someone explain the program guidelines and requirements.
To maximize the most out of government home improvement grants, make sure that you understand how the money is supposed to be spent. For example, most housing rehabilitation grant allows for cash grants or loans to be used for making the home safe but not for cosmetic changes. This means you can get a free roof repair for low income but not a grant for adding a jacuzzi. As such, read and even ask about how you can spend the money you will receive.
Make sure you are qualified
Next, you'll want to make sure you qualify for gov grants for homeowners. All government programs have their eligibility criteria. Make sure to read these before applying for the government home improvements grants. Doing so will help you save time and money.
Free home improvement grants are strict when it comes to eligibility given the volume of applicants. If you do not meet the criteria, then you may want to think twice about sending your application since you may be wasting your time in filling up the application form and gathering all the requirements.
For example, if you are still young, then you should not apply for free home repair for seniors. Likewise, if you do not have a disability, then skip the application to home repair assistance for disabled.
Similarly, know the limitations of grants. For example, some grants only allow for construction of ramps or other similar additions to make it more accessible. And if you are on scouting for grants for roof repairs, then the programs meant for adding ramps may not be the one for you.
Speaking of requirements, make sure that you have all of the documents or proof being asked. Your application to free home repair could either be denied or left unprocessed for failure to provide all of the program's required documents or proof.
Remember, the faster you complete the application and requirements, the faster you can get a response from the government office.
If you are unsure of what is being asked for the application, then you can get in touch with the concerned government agency or office.
Keep your answers straightforward
Do not leave any items on the application form blank unless the question being asked is not applicable. Again, the application forms for government grants for homeowners must be filled out completely as any missing information could result in the rejection, denial or non-processing of the application.
Likewise, you should keep your answers straight to the point for questions requiring open-ended answers. For example, when applying for the FEMA Individual Disaster Assistance, you will be asked to describe the damage in your house. Make sure to give a concise answer.
Be mindful of the deadline
As mentioned, you should be ready to complete all application requirements the soonest possible time so you can submit as early as possible. Unfortunately, some people may wait for the last minute to submit their requirements and even miss the deadline.
Keep in mind that not all government loans and grants for home improvements are open at any time of the year. As such, missing the deadline may also mean having to wait for a few months to a year to apply again. Apply as soon as you have completed the requirements.
Grants vs loans
The US government has many social programs for home improvement. The neediest individuals and families can get financial assistance or access to cheap loans.
If you are financially struggling and do not have the financial ability to pay for the cost of repairs like materials and labor, then your best bet is to apply for a grant. This means that you can get funds for home renovation without having to pay back the amount you received. Take note, however, that grants are limited and only those qualified can avail of them.
If you do not meet the eligibility requirements for grant programs, then you may want to consider getting government-sponsored loans. These loans have lower interest rates than most lending institutions or organizations, allowing you to pay for the home repairs without spending so much for interest payments. These low interest loans have eligibility requirements,too.
Which United States home improvement grants and loans can I apply for?
Renovating your home when you have limited funds can really be worrying. Fortunately, there are different programs designed to help with home repairs for low income families so that they can renovate their homes to make them safe and free from health hazards.
Below are some of the government assistance programs you can apply to so you can receive either a grant or low-interest loans.
The Housing Improvement Program
Looking for low income housing repair grants? The Housing Improvement Program or HIP is one of the free housing grants programs created to improve the homes of American Indians and Alaska Natives.
The goal of tHIP is to end the substandard housing of low-income earning Indians residing in an approved tribal location. It is a housing grant program handled by the federally-recognized Indian tribes and the Bureau of Indian Affairs or BIA.
To qualify for the grants for home repairs, you must either be an Alaska Native or a member of any of the recognized Indian tribes by the federal government. Applicants for free home improvement must also earn an income that is 125 percent or below the Poverty Guidelines of the United States Department of Human Services. Only those who reside in an approved tribal service location can benefit from this grant.
A tribal service area is a geographical location designated by a federally-recognized tribe and already approved by BIA as such. You can get in touch with the BIA Housing office if you want to know whether the area you live in is a tribal service area. You can find out the list of tribes qualified for HIP, you can check out the Tribal Leaders Directory.
Who is eligible for HIP home improvement assistance grants?
Any Alaskan Native or is a member of a federally-recognized American Indian tribal can qualify for the program as long as they meet the following conditions:
Reside in an approved tribal service area
Earns 150 percent or less than the Poverty Guidelines set by the U.S. Department of Health and Human Services
Owns and lives in a home that is substandard based on regulations
Does not have other means for housing assistance
Did not acquire present housing from a housing program sponsored by the federal government like housing assistance
How can I apply?
You can apply for this program by visiting the BIA website and downloading the BIA Housing Assistance Application Form as well as the Tribal Annual Performance Report Form.
You can also get the application forms and submit a filled-out one at the nearest local BIA housing office or Tribal office.
What are the benefits of HIP?
HIP free home repair for low income can be used for the following purposes:
Interim improvements: Eligible participants can use the grant for interim improvements. One can receive up to $7,500 to be used for house repairs if the house conditions already threaten the safety and health of its residents.
Renovations and repairs: This is one of the programs to help pay for home repairs so that the structure can meet the building code standards of the area. Beneficiaries can receive as much as $60,000 for renovations and repairs.
Replacement Housing: Qualified applicants can benefit from the program for replacement housing in cases where the structure can no longer be renovated to meet applicable building code standards
New housing: The grant can also be used for a modest home for those who have yet to own one. This option is open to either the leaseholder or owner of land that's suitable for housing. The lease should be at least 25 years at the time when one applied for the program.
What are the income guidelines for HIP?
There are two income guidelines to follow under this program. One is for Alaska and the other is for the Lower 48 states. The program also follows the first need ranking factor as determined by the Annual Household income. Only those with household income not exceeding 150 percent of the poverty guidelines set by the national government are eligible for the HIP.
This means all applicants are ranked according to total numerical value or points. The ranking factors are based on the following:
If an aged person is residing in the home
Annual household income of the applicant
If a disabled individual is residing in the home
Family size
Age
If children are residing in the home
Homelessness
Veteran
Overcrowding at home
How long does the application take?
It may take some time before the application is approved given the limited funding available. Applications expire every four years until you receive the assistance.
HOME Renovation Grant
The Home Investment Partnerships Program or HOME for short offers formula grants to both states and local communities to finance various affordable housing activities like free home repair grants targeting low-income individuals and families. HOME was a result of the Affordable Housing Act passed in 1990.
The Department of Housing and Urban Development or HUD oversees the program. The HUD grants for home repair are given to states and qualified localities. 60 percent of the funds are given to localities while 40 percent goes to the states.
"Participating jurisdictions" are the states and localities that receive HOME funding. Each jurisdiction is required to match 25 percent of the funding amount they received.
HOME assistance can be utilized for different affordable housing activities like free home repair grants, construction or rehabilitation of rental housing, rehabilitation of owner-occupied homes, assistance to home buyers, and tenant-based rental assistance.
Generally, those whose incomes are 80 percent or below of the median income of the area can qualify for HOME-assisted housing units. Income requirements vary according to how the funds will be used as well as the location. Home improvement grants Alabama, for example, may have different income eligibility requirements than MN home improvement grants.
How can I use HOME?
There are four broad categories of how HOME funds can be used:
Rehabilitation of owner-occupied homes- This is one of the home repair programs for those who live in their owned-houses and need help with rehabilitation, repairs, and reconstruction of their houses.
Assistance to home buyers- This is for those who want to buy, rehabilitate or construct a home. The funds, for example, can be used to help beneficiaries with the down payment.
Rental housing activities- This is for housing organizations or developers who need help in the acquisition, rehabilitation or construction of affordable homes for rent.
Tenant-based rental assistance- This is for renters who need assistance in their rentals like security deposits, rents or even utility payments. It is tenant-based as the assistance is tied with the tenant rather than a specific home unit.
If you are looking for grants for home repair, then you may want to apply for HOME funds for the rehabilitation of owner-occupied houses.
Single-Family Housing Repair Loans and Grants
The Single-Family Housing Repair Loans and Grants is one of the most popular government grants for home improvement.
Also referred to as the Section 504 Home Repair program is one of the free home renovation programs offering loans or grants to the neediest. Very-low-income homeowners can get loans for improvements, renovations, and modernization of their homes. On the other hand, the elderly with very-low-incomes can benefit from this grant for the removal of safety and health hazards. For example, elderly citizens looking for free roof repair for seniors can benefit from this assistance.
Who can apply? Am I qualified for grants for home improvement?
You can apply if you meet the following conditions:
Own and occupy the house
Unable to get an affordable loan elsewhere
Have a household income that's below the 50 percent median income in the area
62 years or older and unable to repair any loans for repair
This is also a program that grants help for seniors with home repairs. However, its not limited for the elderly as others who meet the other eligibility criteria can benefit from the program's loan.
The eligible areas for the loan are usually rural areas that have a population of not more than 35,000. You can check your home address online to determine if your area qualifies for the program
How much money can I get?
People are always curious just how much money they can get from home improvement grants for low income.
Beneficiaries can get a maximum loan of $20,000 while the maximum grant you can receive is $7,500.
There are cases when beneficiaries can get a combination of grants and loans for up to $27,500.
What's the application process like?
If you're a low income family or is someone in search of home repair grants for seniors, then you need to contact the nearest USDA home specialist nearest you.
You can apply for this government grants for home repair at any time of the year as long as there remains some funding in the program. Applications are processed according to the order that they were received.
Whether you will wait for a long time for the approval depends on the currently available funding in the area where you applied. You can talk to a representative from the USDA home loan specialist to help you with the application so you can submit it the soonest possible time.
What are the repayment terms like?
HOME gov grants for home repairs will eventually need to be repaid. Here are the details…
You can pay your loan for 20 years. You will need to pay an interest rate of 1%. Those who obtained a loan of more than $7500 will be required a full title service.
On the other hand, a grant has a lifetime limit of $7,500. This means that you can only obtain a total of this amount in your entire lifetime. However, you must repay the grant you received if you sell your home afterward.
Applicants who can only pay a portion of the loan can choose to go for a combination of a grant and loan.
Veteran's Affairs Grants: Free home repairs for veterans
The Veterans Affairs or VA also provides grants to both Veterans and Servicemembers who have total service-connected or permanent disabilities. These government grants for home repairs for vets allow them to either construct or buy an adapted home or modify an existing house to suit their disabilities.
There are two home remodeling grants under this program, namely the Special Housing Adaptation (SHA) and the Specially Adapted Housing (SAH).
Specially Adapted Housing (SAH)
The SAH is a home repair assistance for the wounded veterans so they can live independently despite their service-connected disabilities. They have the option to use the remodel incentive program for any of the following:
Building a specially adapted house on land they yet have to purchases
Constructing a house that's already owned as long as it is suited for specially adapted housing
Remodeling an existing house if the structure can be remodeled to a specially adapted housing
Use the grant for the remaining balance of unpaid principal mortgage of an adapted home that was acquired without any help from the VA grant
Who can qualify for the SAH grant?
Veterans who have the following conditions can qualify for the SAH gov grants for home repair.
Have lost or lost the use of both lower extremities preventing them from moving around without any help from crutches, braces, wheelchair or canes
Have lost or lost the use of one extremity plus any of the following below
Have a vision that only has light perception or blindness in both eyes
Residuals of injury or organic disease
Have lost or lost the use of or injury of one upper extremity, thus affecting movement or balance so much, hindering movement without help from canes, crutches, braces or wheelchair
Have lost or loss of use of both upper extremities, preventing them from using their arms or any part above the elbows
Total or permanently disabled caused by a severe burn injury
How much is the grant?
Veterans who qualify for the SAH grant can receive a grant of up too $90,364., The maximum amount changes yearly due to annual adjustments done every October 1 to reflect the cost of construction index.
SHA Grant
The SAH grant is for veterans that have certain service-connected disabilities so they can either adapt or buy a home to suit their disability.
Who is qualified?
Veterans who meet the following eligibility criteria can apply for the SHA grant:
Are blind in both eyes whose visual acuity is 20/200 or less
Have lost or lost the use of one or both hands
Have severe burn injuries
Have severe respiratory injuries
How much is the grant?
Eligible veterans for the SHA grant can receive 50 percent or less of the expenses for a specially adapted house. The maximum allowable grant amount is $18,074. Just like with SAH, the maximum grant allowable changes per year as they are adjusted annually every October 1 to reflect the present cost-of-construction index.
Can I receive both grants?
Veterans wondering how to fix my house for free can apply for both grants. However, vets can only take one that hands out the bigger amount of money should the applicant be approved for both grants.
Beneficiaries can receive a total of three grants. However, the total amount received should be equal or less than the maximum amount for either the SAH or SHA. This means that the total amount in the three grants should not be more than $18,074 for the SHA or $90,364 for the SAH.
What modifications can I make to my home using either SHA or SAH grants?
The following are the home repair assistance beneficiaries of both SAH and SHA grants can receive for their homes:
Make the doorways wider
Creation of wheelchair ramps and other ramps
Make the carport or garage wider so that the wheelchair can be carried easily into the vehicle
Make the toilets and bathrooms accessible
Replacement or removal of carpets for wheelchair use
Make fuse boxes, light switches, and outlets accessible
Addition of carbon monoxide or smoke detectors with special audible or visual alarms
Addition of zone controlled generator backup or HVAC system
Adapting the kitchen to special needs
How do I apply?
The VA rates all veterans and then sends them the Veterans Supplemental Application for Assistance in Acquiring Specially Adapted Housing or VA Form 26-4555c. Veterans must fill up the form to get the grant.
The VA will then send a letter with an explanation of the terms and conditions on how the funds from the grant will be made available.
The VA will also help in the determination of the needed home modifications. The VA representatives can also make recommendations on the different contractors that can finish the construction work. Veterans, however, can also select their own contractors.
Temporary Residence Adaptation (TRA) Grant
There's another govt grant for home repair for veterans. It's the Temporary Residence Adaptation or TRA Grant, which assists both servicemen and veterans who are presently or will be living in a house that's owned by a family member.
The TRA grant received will not be subtracted from the total grant amounts that are available to a service member or veteran.
Beneficiaries can receive up to $39,669 for the SAH grant and $7,083 for SHA to be used for adapting a family member's house to their needs.
There are also other organizations that help veterans with home repairs.
FHA 203(k) Loan
Looking for more great home repair assistance for low income?
The FHA 203(k)Loan is geared towards those who want to have a single loan for both the purchase of the house and home renovation expenses. This loan is a federal remodel incentive and is a good choice for individuals and families interested in buying and fixing up an old house with a low income.
The FHA 203(k) Loan has many advantages as it is a very low income housing repair program. For one, it only requires a low down payment of 3.5 percent. Plus, it offers more flexibility on the eligibility terms as you do not have to be a first-time home buyer to qualify. You can also loan up to 96.5 percent of the after-improvement value of the property.
How does this program work?
This is a very low income housing repair program that can be simple to take advantage of.
After appraisal, you can expect for appraisers to assign two values to the property. The first is the as-is-value and the other is an after-improvement value taking into consideration the proposed improvements and repairs. The after-improvement value will be the basis of the final loan amount.
There is no money upfront needed as the loan amount is placed in escrow, which makes it great for those in search of a low income house repair assistance. The beneficiaries then can withdraw the renovation funds in tranches.
FHA 203(k) Loan: Limited K vs Standard K
The FHA 203(k) Loan can be categorized into two: the Limited k and the Standard K.
The Limited K loan was designed for those in need of help with home repairs that do not have structural or foundational issues. Only properties that can be repaired, remodelled or updated for $35,000 or less can take advantage of the Limited K loan. The construction work must also begin within 30 days from the time the loan was finalized. The construction should also be completed within six months.
The Standard K also is known as the Consultant K is for properties that need foundational or structural work and will cost more than $35,000. This loan is for bigger construction projects such as extensive renovations and construction of additional rooms.
You can loan a minimum of $5000 while the maximum loan amount depends on the property's after-improved value.
You will be required by the mortgage lender to work with a 203(k) consultant who was approved by the HUD. The consultant will conduct an inspection and evaluation of the renovation.
What can I do with the FHA 203(k) Loan?
There are many home renovation projects you can do using the FHA 203(k) Loan. These would include but not limited to the following:
Construction of additional rooms
Renovation or upgrades of bathroom and kitchen
Upgrades on energy efficiency
Upgrades on electrical and plumbing
Insulation upgrades and weather stripping
Disability improvement
Improvements in landscapes
Removal of paint that's lead-based
New flooring, roofing, doors, and windows
Senior Home Improvement Program
Next up, we have free home repairs for senior citizens.
The Senior Home Improvement Program or SHIP is for home repair grants for senior citizens designed to help them. It is also one of the free government grants for disabled people to aid them in renovating their homes to ensure that they are safe. After all, the program's primary objective is to offer elderly home repair assistance that are reliable, quality and affordable modification services so the seniors and disabled persons are safe while living independently.
This senior citizen home repair program provides two kinds of assistance. These are the tier 1 and tier 2. Tier 1 is for those who can afford modifications but do not have access to reliable contractors. On the other hand, tier 2 is for those who are searching for an answer on how to get your house remodeled for free since they cannot afford the modifications and is in need of a grant.
SHIP is basically free money for seniors to fix up home that is available for both rented or owned-property where the applicants are currently residing or will reside in.
The income eligibility requirements for tier 2 are:
$58,600 for a one-person household
$66,950 for a two-person household
What are the eligibility requirements to receive grants for home repairs for seniors?
The eligibility requirements home repair for low income families may vary from one state to another or one city to another. For example, home repair grants Michigan program would be different from Ohio home repair grants or home improvement grants Illinois. As such, you should get in touch with your local Department of Housing Services.
The house repair grants program has the following eligibility criteria:
You must either be a disabled individual or an elderly aged 62 years and above
You must reside in the city where you are applying to
You must get the approval of the landlord or owner if you live in a rented home
Must meet income requirements
What are the required documents?
Applicants are required to submit the following:
Filled out the application form
Valid identification card of all adults residing in the unit
Rental agreement if applicable
Income verification for individuals aged 18 years and above residing in the home. These would include Workers compensation check stubs or unemployment stubs, Social Security, AFDC or TANF, or SSI award letters indicating pending income or present income
A letter from employer that is signed and indicating salary
Proof of disability status if available. These would include SSI, VA or Social Security award letter
A signed letter from a medical professional certifying your or family member's disability status
What items can I get from the program ?
The following items are included in the modification of the homes:
Light toggle switches for bathrooms, bedrooms and kitchens
Handheld shower head
Level door handles
Modifiers for the toilet seat
Level door handles
Smoke or carbon detectors
Shower or tub benches
Safety mats for the bathtub
A motion-activated night light
Throw rug tape
Grab bars
FEMA Individual Disaster Assistance
If your house has been damaged or destroyed by a disaster that hit your area, then you can benefit from the FEMA Disaster Assistance program.
This programs help individuals and families recover from a disaster, especially those who have either lost their homes or have damaged houses as a result of the disaster. It is open to both renters and homeowners. The FEMA assistance cannot cover the same assistance provided by your insurance company, but it can help with the expenses not shouldered by the insurance.
What help can I get from FEMA?
Most disaster assistance available for individuals and families come in the form of low interest loans to help rebuild or repair damaged homes. There are also housing assistance funds in the form of grants available.
FEMA also provides the following housing needs under its Individuals and Household Program:
Temporary Housing Assistance- There are some funds available to both renters and homeowners to find a temporary residence for a short period. The government can also provide a housing unit should there be lack of available rental homes.
Accommodation Expenses Reimbursement- This is a government grant to help pay bills for hotel stay if the renters or homeowners had to stay in one because of utility outages or the inaccessibility of their homes. Reimbursements are only allowed if the insurance does not pay for it.
Home Repairs- You can get free money to fix my house if your home needs repairs due to the impact of the disaster. The financial assistance is only open for primary residences in need of renovation to make it safe, and is not covered by the insurance.
Home Replacement- This is program provides grants for homeowners who need to replace their destroyed homes if the insurance does not pay for the damage.
How does FEMA Individual Disaster Assistance work?
You can start applying for the grants for homeowners for repairs after your area was officially declared as disaster-stricken area by the US President. There is a deadline for this program, so it is best to file for assistance immediately. If you are unsure if your area is qualified for FEMA, then you can check online KW if your location qualifies for the program.
There will be a FEMA inspection of your home if you indicated that the damages to your home requires inspection. You can expect FEMA to get in touch with you within 10 days from the time you submitted your application. Sometimes, major disasters will cause delays in inspection, which means the inspection may take longer.
The on-site home inspection usually lasts between 10 to 40 minutes. The inspection is necessary for the verification of the address as well as an assessment of damage as indicated in your application.
The inspectors will check the structural or foundational damage of the house and take pictures for documentation purposes if necessary. They will also examine damage to other items like the water heater, furnace, refrigerator, washer, dryer, and utilities. The inspector may also obtain information about lost or destroyed personal items like clothes.
A resident of the house whose 18 years and above should be with the inspector. The household member will be asked for proof of occupancy or ownership, photo id, insurance documents, list of all disaster-caused damage to personal and real property, and list of household occupants residing at the house at the time of disaster
The insurance settlement or denial has to be submitted before an inspection can be settled for applicants with home insurance.
If you qualify for the program, then FEMA will send the funds either by email or through a direct deposit to your bank account. There will also be a letter detailing how you can use financial assistance.
If you did not qualify, then FEMA will send a letter with an explanation of why you were not granted financial assistance as well as a chance to appeal the decision.
How can I appeal the decision if my application was denied?
If you get a letter from FEMA saying that you are not qualified for assistance, then do not fret. You can appeal the decision within 60 days from receipt of the mail.
You must review your application file with the help of a FEMA agent at the helpline. You can also ask a copy of your file to have a better understanding of your case and the best way to present your appeal.
To appeal, you must write a letter to FEMA requesting a review of your application. You may attach additional information that may affect the decision.
The appeal is not limited to those who were deemed ineligible for the program. Your appeal can pertain to any of the following:
Either the type and amount of assistance provided to you
Initial eligibility decision
Requests to return the money
Denial of Continued Temporary Housing assistance
You should write a letter explaining why you are asking for a review of your case. Include your FEMA registration number, which can be found at the top of the FEMA decision letter you received. Also, indicate your full name and the last four digits of your social security number.
You should also include any supporting documents that can help with your claim like contractor estimates. Then mail or fax your letter to the FEMA office.
You can expect a decision within 30 days from the receipt of the letter by FEMA. This could take longer if the disaster is a catastrophic one. You will be informed of the decision to your appeal via a mailed letter.
Roof Repair Assistance Programs
If your roof is already falling off, destroyed or unsafe, then you will need to have it repaired or replaced. Unfortunately, repair and replacement of roofs can be quite heavy on the pocket and you may want to look for free roof repair programs.
There are several government roofing grants. There are the Weatherization Assistance program and the Tribal Energy program.
Roof grant: Weatherization Assistance Program
The Weatherization Assistance program hopes to help low-income individuals and families reduce their cooling and heating costs to improve their safety and health. This includes repairing or replacing the roof for free. The program is under the helm of the Department of Energy and prioritizes households with a disabled member or children. It is also one of the grants for senior citizens for home repair.
Individuals and families who are already receiving Aid to Families with Dependent Children or Supplemental Insurance Income will automatically qualify for the Weatherization Assistance program. Free roof repair is provided by the program to improve the cooling and heating costs of your home.
The Tribal Energy Program
If you're a member of a tribe and is asking how to get a free roof for your home, then this program might be the one for you. The Tribal Energy program as its name suggests are for tribal members residing on tribal lands. The goal of the program is to help tribes examine and develop their renewable energy sources to help the growth of tribal and growth of clean energy technological.
This could be the fix my roof for free grant that tribal members can get as long they live on government-recognized tribal areas.
Additional reference:
https://www.benefits.va.gov/homeloans/adaptedhousing.asp
https://www.ci.vacaville.ca.us
https://www.homeadvancement.com/roof/new-roof/grants
https://homeguides.sfgate.com/apply-home-improvement-grants-47599.html
https://www.vbgov.com/government/departments/housing-neighborhood-preservation/homeowners/Pages/owner-occupied-rehabilitation-program.aspx