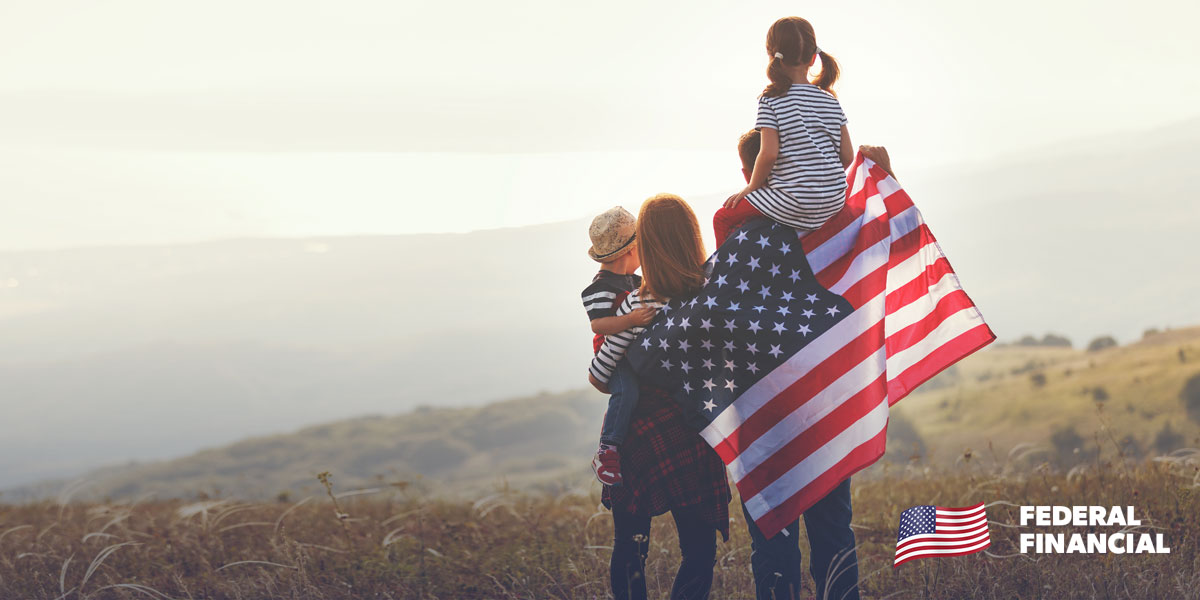 Christmas should be a magical time of year, especially for children. All parents want to give their children the most special Christmas possible. There is nothing better than seeing their eyes light up when they spot that new toy under the tree they'd been wishing for so much. For a parent, there is nothing worse than telling a child that you simply can't afford Christmas this year. According to the National Center for Children in Poverty, about 21% of children in the United States are currently living below the poverty line. That's more than 15 million kids who may wake up on Christmas morning not only missing those presents under the tree, but also unsure about where their Christmas meal will come from.
For low-income and single-parent families, Christmas can feel more stressful than magical. Christmas with no money can be painful for parents and kids. It may be difficult paying the bills, let alone finding extra money to spend on those new toys. If you have no money for Christmas this year, there are organizations that can help for the holidays. Check out some of the resources below. They may help you discover how you can put those financial struggles aside to make Christmas special for the whole family.
When to Sign Up for Free Toys for Christmas
The sooner you can register with a free Christmas toy organization, the better. Some organizations start taking applications as early as October. Because of the growing need for programs that provide free Christmas gifts for kids, the available slots can fill up quickly. The sooner you apply, the better chance you'll have of getting onto their giving list.
Most organizations have a local chapter that you'll deal with directly. You can usually visit their national website to locate the local branch nearest to you. You may need to visit in person to submit an application. Most applications are easy to fill out, and there will be people on site who can answer any questions that you may have about it. Holidays helps are available, so don't be afraid to apply.
Who Qualifies for Free Christmas Toys?
All Christmas programs have different requirements for who is eligible for free toys for kids. Some programs are specifically for single-parent households while others may offer assistance for children of military service members. There are even programs for children who have a parent in the prison system. It's important to carefully read the requirements of each program before you apply. Some have strict requirements while others are quite open about who can apply.
If you have questions about your eligibility, contact the program for advice. If you don't qualify for one program, there is a good chance you'll qualify for another one. You may also qualify for a bill assistance program, which could free up some of your money to go towards buying presents for under the tree. Be sure you check out all your options. Your local United Way will be able to give you a list of potential resources.
What Free Toy Programs Are Available
National Charities Offering Toys for Free at Christmas
There are many national charities that offer free kids toys at Christmas for low-income and single-parent households. Many offer a chance to adopt a family for the holidays. Most of these organizations have offices that work at a local level. You can visit the office closest to you to ask about applying for their Christmas gift program. While many focus on gifts for children, some programs offer family Christmas presents, as well.
Salvation Army's Angel Tree
The Salvation Army's Angel Tree program helps put gifts under the tree for more than one million children every year. You can sign up for Angel Tree starting in October and November. Signing up happens at your local Salvation Army holiday assistance branch, and the website makes it easy to find the location closest to you. The organization partners with local businesses and clubs who want to sponsor an Angel Tree. Volunteers cover the tree with gift requests from local low-income and single-parent households. The requests include details about the recipient's age, clothing sizes, and what they hope to find under the tree on Christmas morning. Volunteers then distribute the gifts to the families in time for the holidays. The Salvation Army adopt-a-family program can also provide toys as well as a nice meal on Christmas day. There may be a Salvation Army Christmas basket available with holiday necessities as well.
Toys for Tots
The United States Marine Corps started the Toys for Tots program in 1991. The group's mission is to provide new toys to less fortunate families at Christmas time. While it's a national program, local chapters are responsible for taking registrations for families requesting toys. You can visit the website to find the chapter closest to you and arrange a meeting with them to apply. Just search for toys for tots near me. There are chapters working in every state as well as many overseas territories. While the Marines run the program, the toys are available for all low-income families whether you have an active service member in the family or not. The Toys for Tots sign up only takes a few minutes.
Prison Fellowship's Angel Tree
Another Angel Tree program, the Prison Fellowship handles this one. The group's website says that 2.7 million children have a parent in the prison system. For the caregivers left at home, that puts a lot of pressure on them to provide during the holidays. The group offers a Christmas Angel Tree sign up program like the Salvation Army Christmas help program, but specifical for children with incarcerated parents. Prisoners can sign their children up for the program, which also offers other support services throughout the year. These include prison ministry services, camps for kids, and counseling services.
Local Organizations That May Offer Christmas Assistance
It's not only national organizations that offer free Christmas money and toys. If you are looking for ways to provide for your family this holiday season, be sure to check in with local organizations. Along with toys, some may offer free gift cards for Christmas to cover a variety of expenses. Check-in with your local United Way or Catholic Charities chapter for a Christmas assistance programs list. They will be able to put you in touch with organizations in your area who may be able to help. If you want to approach local organizations, make sure you check with:
Churches. Many churches take donations at Christmas for families and may have a local adopt-a-family program or toy drives.
Clubs. Clubs like Kiwanis and Elks often make it a tradition to provide Christmas help for needy family in the area through holiday assistance programs.
Businesses. Businesses often work with national organizations like the Salvation Army Christmas assistance to provide gifts for low-income families.
Other Ways to Save at Christmas
Gifts aren't the only expense you may face at Christmas. If you are looking for another way to get help for Christmas while on a restricted income, here are some additional resources that may be able to help with Christmas. Get the free Christmas stuff you need to make it special for your family.
Get Your Christmas Tree Donated
A Christmas tree is an essential part of the holidays, but trees can cost up to a hundred dollars. That's not an expense that's easily swallowed when you are already stretching your finances. Fortunately, there are organizations like Christmas Tree Santas and The Christmas Tree Project that work to provide low-income families with their own free Christmas trees for the holidays. Some organizations even provide the decorations for your free Christmas tree.
Take Part in Food Banks and Food Vouchers
Do Something reports that 40 million Americans struggle with hunger during the year. Christmas shouldn't be a time where you need to worry about how you are going to feed your family. Fortunately, there are hundreds of organizations that are working to step in to stop hunger this Christmas. Check with your local United Way Christmas help to get connected with an organization in your area that can help put food on the table and in your cupboards. Local food banks get lots of donations this time of year. There are a number of soup kitchens that are happy to provide you with a hot meal over the holidays, too.
Shop at Thrift Stores for Presents
Gifts don't need to be new to be special. If you don't want to sign up to get free toys, or earn just enough to disqualify yourself, then consider looking at the charity shop for gifts. Many families clear out their toy closets before the holidays in anticipation of getting new items at Christmas. They'll drop these items off at the thrift store, and often the items will be nearly new. You can pick up some great items at a fraction of what they'd cost new. There may be a Christmas toy giveaway you can participate in, as well, that doesn't require income information.
Holiday Help to Pay Your Bills
It's not just the cost of the holidays that can put stress on your budget. If you find yourself out of work during the holidays, you may be unsure about how you'll pay for the basics like rent and utilities. Fortunately, there are organizations that know Christmas is the worst time of year to worry about your bills. Christmas grants are available. The Salvation Army holidays branch runs a Christmas funding program that can help you cover your bills. Their goal is to help low-income families cover the bills so they can maintain their dignity and enjoy the Christmas season with their families.
Don't stress about having Christmas with no money. If you need money for Christmas, sign up for Christmas help! There are Christmas charities out there ready to help make this time of year special, whether you need a tree, free Christmas toys, or help to pay your heating bills. Connect with charities in your local area as well as on the national level. Fill out the Christmas assistance application form to get the help you need to make Christmas magical this year.