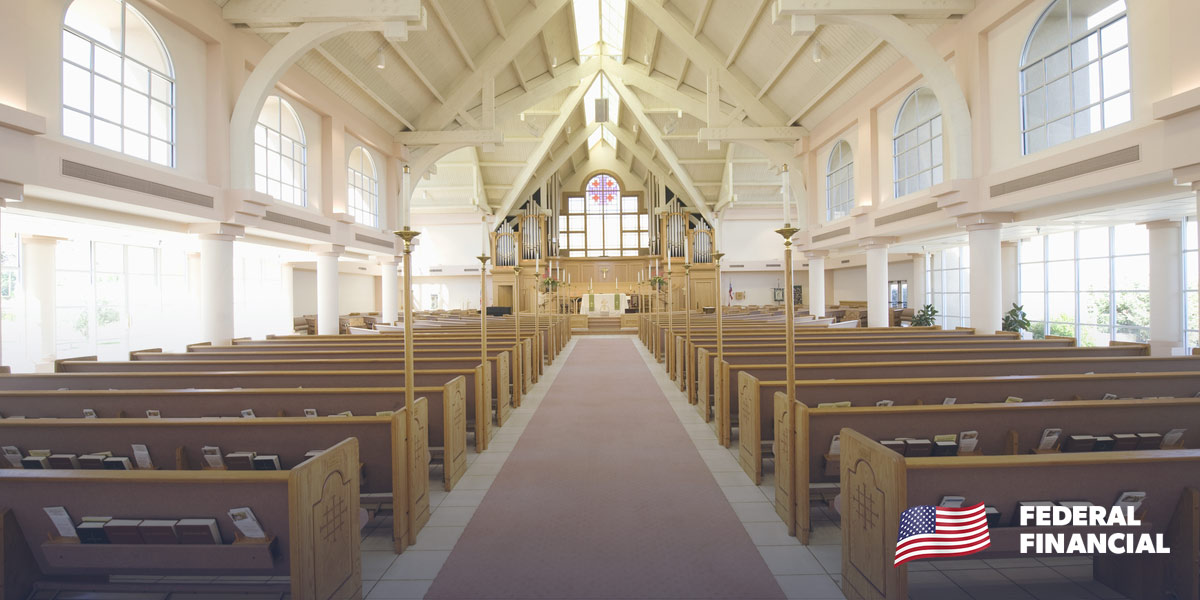 There are Catholic Charities Chicago whose main objective is to assist those who are less fortunate and families with low income to cope with everyday life. Catholic Charities Illinois can be found in Cook County and across Chicago, in the state of Illinois. If you're in need of help ASAP, this article will guide you in the right direction. Let's get started!
What Are Chicago Catholic Charities?
The Catholic Charities of Chicago more often deliver social services, referrals to relevant institutions and case management services. Depending on the urgency of the need of an applicant and the availability of funds, Catholic Charities Chicago are able to provide emergency assistance can be given for basic needs and payment of bills.
Catholic Charities in Chicago provide assistance to families in need without taking into consideration their background and religion.
Services available through Catholic Charities Chicago Illinois prioritize urgent human and basic needs. Chicago Catholic Charities though provide various services through the Catholic Charities Emergency Assistance Department of Chicago which can be availed of from the many offices across the area.
Here are the details of the programs low income and less fortunate families can avail of through Catholic Charities Chicago.
Catholic Charity Services in Chicago
Catholic Charities and the Illinois Department of Human Services (IDHS) operate the Special Supplemental Nutrition Program for Women, Infants and Children (WIC). This is a nutrition and food program by the USDA.
Qualified participants can receive food approved by the WIC from any of the sixteen centers participating in this program. The centers also provide assistance for job training, social services as well as educational programs.
The Illinois Department of Human Services (IDHS) in partnership with the Catholic Charities Arlington Heights and other Catholic Charities operate the WIC Food and Nutrition Centers Program in several areas all over Chicago.
Free food approved by the WIC are given to qualified participants. All WIC food centers in Chicago also offer free educational programs, job trainings as well as social services. They can be reached at telephone number (312) 951-9659.
For young children as well as pregnant and new mothers, the WIC Farmer's Market Nutrition Program (FMNP) provides healthy and nutritious food. The center is open during summer. They can be contacted at telephone number (312) 951-7382.
Children of low-income families in Chicago, Illinois can participate in the Summer Lunch Program. When they are not in school during summer, they can take advantage of the healthy and free meals and snacks through the assistance of Catholic charities.
Churches, non-profit schools as well as community partners which are eligible for free or low cost lunches in Cook Island Illinois receive supplies of breakfast and lunches for distribution to qualified children. Information is available at telephone number (312) 655-7330.
Help for low-income seniors are also provided by the Seniors Farmer's Market Nutrition Program (SFMNP). Vouchers and coupons for participating fresh foods are provided.
These vouchers and coupons can be used at agriculture programs supported by the community, farmer's market and roadside stands. There are also other coupon programs available for free for Chicago families. Information on the program is available at 4940 W. Flournoy St., Chicago, IL 60644, with telephone number (773) 379-5268.
Catholic charities in Chicago also offer the Senior Mother and Child Nutrition Program (SMCNP), supplemental nutrition and food program of the USSD. This program is for citizens 60 years and above. These are the services being offered:
Emergency Food Box
Free or cheap nutrition food packages
Nutrition education
The Casa Catalina Food Pantry Chicago, Il is one such center that provides these services. The program on food assistance under the SMCNP also extends supplemental food and nutrition services to 5 and 6 year old children and post-partum women who are part of the working poor and low income segment.
The center is at 4940 W. Flournoy St., Chicago, Illinois 60644, and telephone number (773) 378-3127. There are also other distribution sites across Cook County.
Hot and cold meals in the hundreds are delivered as Congregate Meals and Home Delivered meals to the senior and homebound citizens of Chicago. These meals from Lunch-N-More are fresh and healthy. These delicious meals are prepared based on the nutritional standards for seniors.
Congregate meals support this program by providing meals five times a week to the senior residents of Arlington Heights Senior Center and also at the Robins, the St. Peter Claver Courts Catholic Charities. They can be reached at telephone number is (847) 797-5353.
In collaboration with the Older Adult Case Management Services, Catholic charities in the city of Chicago also have programs for the elderly. The elderly citizens of Chicago go to the Older Adult Case Management Services for any of these services:
Meals on Wheels Program
Community Care Programs
Pre-Screening for Nursing Home
Caregiver Support Services
Elder Abuse Investigations and Intervention
The center also provides links for other related programs and support services. The center is at 3125 N Knox, Chicago, Illinois 60641, with telephone number (773) 583-9224.
The Catholic Charities Legal Assistance Program provides person-to-person and through a telephone hotline number basic free legal advice to qualified families and clients. Special cases are provided with referrals to legal practitioners.
Catholic Charities Oak Park IL and in other locations in Illinois provide assistance for people who need to be represented by top caliber lawyers who offer pro bono or low cost services. These Chicago charities usually refer them to the Cook County organization providing legal air in their locality. The Pro Bono Network of the CCLA may also assign them with a volunteer attorney.
Other than legal services, educational workshops and seminars on such legal issues as debt collection, health care powers of attorney and information on juvenile court topics. Issues on properties including eviction and foreclosures are also discussed.
Chicago Catholic Homeless Services and More
The Homelessness Prevention Call Center manned by specialists on short-term hardship and one-time crisis help people experiencing these conditions. This center is also a program under the Catholic charities.
The specialist in-charge evaluates resources and funds available to help a client from the state of Illinois agencies as well as from the Cook County and municipal programs.
Callers who are eligible for these programs are referred to the non-profit organization or social service agency that can best provide them with assistance. Their applications are processed and they will be helped so they can get avail of the emergency rental assistance.
Catholic Charities Chicago Lasalle and the rest of the Catholic charities in Illinois work hand in hand with the Chicago Alliance to End Homelessness, the city of Chicago, homelessness prevention advocates, local social service agencies, other charities and private foundations for the housing programs as well as the call center program.
Catholic Charities rent assistance Chicago provide needy families with help to pay rent. The Homeless Prevention Rapid Re-Housing Program (HPRP) of the Catholic Charities Chicago housing program is funded by the government.
This program by the Catholic Charities des Plaines mainly deals with providing at-risk households and low income families with safe housing. The Catholic Charities Rental Assistance Chicago focuses on the re-housing program prioritizing temporary assistance for the payment of rentals.
The Catholic Charities in Chicago also provides housing relocation assistance as well as services for eventual stabilization of qualified Chicago families.
These services are offered in different Catholic Charities Chicago locations to people who are presently homeless or those who run the risk of being homeless if they are not given this assistance.
This temporary Catholic Charities in Cicero (and in other Chicago areas) program is aided by funds from the U.S. Department of Housing and Urban Development located at 651 West Lake Street, Chicago, IL 60661.
The Department of Central Information and Referral provide information on all resources available to low income families in Chicago Catholic Charities Chicago has provided a hotline where low income and persons who need assistance can call.
Catholic Charities in the Cook County area often organize Health Fairs. Some of the services that can be used by qualified individuals include:
Taking of Blood Pressure
Dental check-ups
Vision check-ups
Screening for Cholesterol and Glucose
Taking of BMI Index
Child immunizations
This program also provides referral assistance to the right medical practitioner for special cases.
Chicago Catholic Youth Programs
Catholic Charities Cicero IL and in other Illinois areas also have programs for the youth. The Chicago Catholic Charities' WIA Out of School Youth Program is available those 21 years old and below.
This program in partnership with Cook County Works can assist the youth prepare themselves for employment. Employment opportunity assistance is also available. The program focuses on providing training in short term vocational courses leading to more employment opportunities (immediate).
This program also offers services so the youth to get their High School and GED education and or placement. More information on these services are available at 1448 Wesley Ave., Berwyn, Illinois 60402 with telephone number (773) 729-3910.
The Catholic Charities Cicero, IL and in other Chicago locations can also provide job employment assistance to those in need through the Supplemental Nutrition Assistance Program Employment & Training (SNAP E&T).
The program focuses on the improvement of work skills to make individuals and clients qualify for more job opportunities. The program furthers assists clients finding employment through job trainings (short-term) and actual employment.
Catholic Charities jobs Chicago assists clients with general skills in life, resume writing, techniques on how to handle job interviews as well as being prepared for the job.
To use these services, clients need to be referred by the Illinois Department of Human Services to the Catholic Charities Chicago job program. More information on this program and on the public aid and human services in Illinois are available at 721 N. LaSalle, Chicago, IL 60654, with telephone number (312) 655-7506.
Chicago Catholic Charities coordinate with the department's case managers with these program. Families in urgent need can avail of the following services:
Emergency shelter
Clothing intake
Emergency bills payment financial assistance
Advocacy
Food pantry
Case-management (short-term)
Information on the screening process of government benefits
Referrals
Cariadades Catolicas en Chicago closely work with the department's offices in the following locations:
Casa Catalina Basic Human Needs Center, 4537 S. Ashland Ave, Chicago, Illinois 60609-3250, telephone number is (773) 376-9425
St. Blasé, 7438 W. 61st Street, Summit, IL 60501, telephone number (708) 563-2407
Southwest Regional Services, 7000 W. 111th Street, Suite 101, Worth, Illinois 60482, telephone phone number (708) 430-0428
16100 Seton Drive, South Holland, IL 60473, South Regional Office, (708) 333-8379
West Regional Office, 1400 S. Austin, Cicero, IL 60804, telephone number (708) 222-1491
North/Northwest Regional Office, 1717 Rand Road, Des Plaines, Illinois, telephone (847) 376-2100
Marillac Social Center, 212 S. Francisco, Chicago
1120 W. 79th Street, Chicago
721 N. LaSalle, Chicago, Illinois 60654, telephone number (312) 655-7500
The Catholic Charities Food Stamp Employment Training and Earnfare Program, Chicago's Catholic Charities Emergency Assistance Department focuses on the immediate human needs of low income individual and families.
Chicago Catholic Charity Rent Assistance
Catholic Charities rent assistance Chicago provides details and information on how to utilize emergency assistance for rent payment and utilities payment. The center also provides funds for homeless prevention.
The services of these centers can also be availed of for community casework, benefits screening, counseling, counseling for family shelter, addiction, and housing assistance.
The center for emergency financial assistance Chicago can be reached at (312) 655-7700. Their office is at 651 W. Lake Street, Chicago, IL, 60661.
Other departments which provide similar information can be found at the West Regional Office. Call them at (708) 222-1491 or visit them at 1400 S. Austin, Cicero, Illinois 60804.
The agency consists of counselors who are highly trained to recommended available financial aid or assistance from the Catholic Charities. The agency also has all the needed information pertaining to programs for public assistance offered by non-profit organizations in Cook County as well as the state of Illinois and from the federal government.
Chicago Catholic Charities Are Here to Help
Looking for a little help in Chicago? Give one of these numbers a call right away!
If you found this helpful, you may also be interested in getting assistance with housing for the disabled, low income assistance programs, help with utilities and heating, organizations that can help with bills and free car repairs.