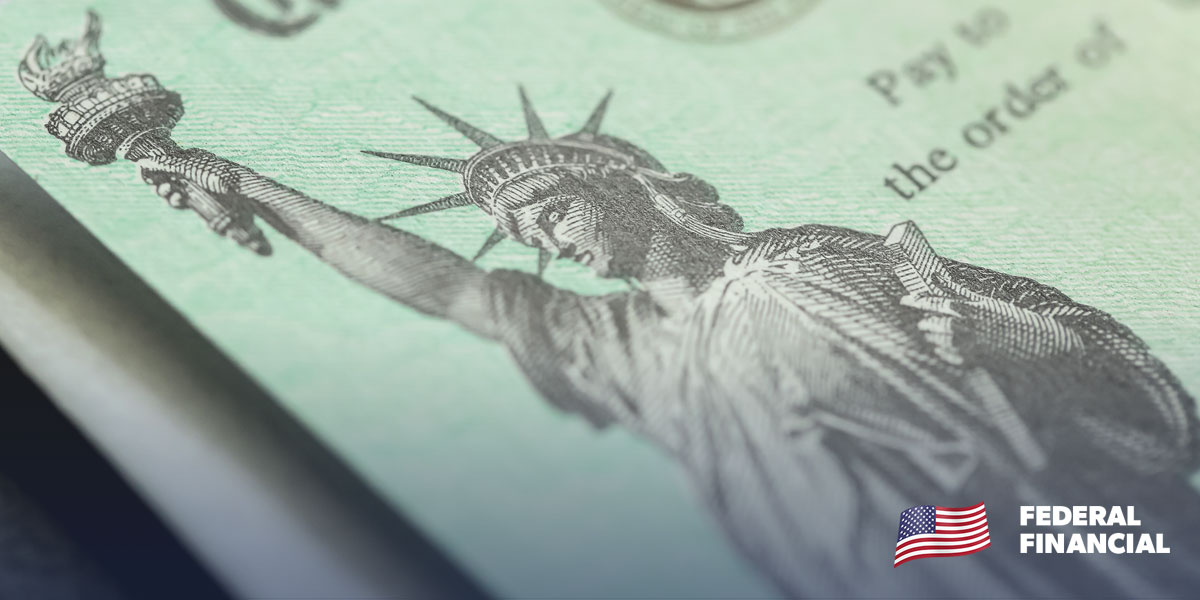 Did you know that you could have unclaimed money in California right now just sitting there waiting for you? There are thousands of people all over the state, and in some other states in the country that have California unclaimed money and other pieces of property that's available to claim. All of these assets are being held by the government and they're available to claim.
That's because the government has a system in place to handle unclaimed funds in California as well as abandoned or lost property and assets. This money comes from many different sources, but it's all just sitting there. In fact, there are billions of dollars in California unclaimed funds today.
You might have items that qualify as State of California unclaimed property that you could reacquire once again. There's a special California unclaimed property search that's available to anyone that wants to use it to look up this property.
By using the search it's quick and easy to look to see if there is any property attached to your name that you don't realize. Not only is this state-wide program in place to help with reconnecting individuals with their lost property, but the program is designed to make the process as easy as possible as well.
Taking just a few minutes to learn about the unclaimed property laws in California and how to make use of them is an excellent investment. Doing so will help you find out if you have any property you could claim, and it helps you claim more property in the future if it's ever lost.
Down below we take a look at the different property laws in place in California and how items can be held by the state to later be reclaimed by their rightful owners. The guide below makes it easy to understand these laws and how they can help you get back the unclaimed money in California that is rightfully yours.
Where Does the Unclaimed Property Come From?
It's important to realize that not all the property and State of California unclaimed money are sent to the state controller disbursements bureau to be given back out. Only specific types of property and funds are given this treatment.
This includes the following types of unclaimed property in California.
Estates
Mature or canceled insurance policies
CDs (certificates of deposit)
Escrow accounts
Trust Funds
Cashiers Checks that haven't been cashed
Bank accounts
Safe deposit box items
Royalties
Trust funds
Money orders that haven't been cashed
These items are excellent examples of San Diego unclaimed money that would make it to the government because it's simple to tie the money to the owner. It's pretty common for this type of CA unclaimed money to build up over time as people move around, leave behind assets, cancel insurance policies, lose checks and make other mistakes.
It's surprising just how much California unclaimed money and property there is out there. That's why it's beneficial for every California resident to learn how the system works and what to watch out for.
After learning about the sources of this unclaimed property in California it's also worth learning how to check to see if you have any. There is a special tool designed for looking for California lost money, unclaimed property and other items on the list above.
Simply visiting the page for the tool and entering in your information is all it takes to search for records of your property and to claim the money that is rightfully yours.
Learn to use this unclaimed money California search free and find out if there is money available for you or anyone that you know. The California unclaimed property status is updated for every individual in the state, and California state unclaimed property is attached to an owner whenever possible.
There are other state programs in place as well that can help with claiming benefits, lowering the cost of living or improving life in general. These are especially helpful for low-income households that are looking for help.
Holding on to Your Property
Learning how to keep your property off the California unclaimed funds lists in California is a good place to start when learning about this property system. Most of the unclaimed money in CA is there because the owners didn't realize they were making a mistake in the first place.
To avoid this issue take some simple steps to avoid having assets sitting around for too long. Be sure to cash checks quickly, stay up to date on your different financial accounts, keep your accounts active and stay in contact with the business tied to your asset.
Doing those simple steps might be all that it takes to avoid contributing to the pool of California state controller unclaimed property. Leaving accounts sitting around for too long is exactly how you end up losing money that is rightfully yours.
If you suspect that you lost track of some of your financial accounts or investments in the past, it makes sense to use the CA unclaimed property search tool. It only takes a few moments to use and will display all state of CA unclaimed property tied to your name and address.
Even if there aren't any California controller unclaimed property or money entries that show up when using the tool doesn't mean that there isn't unclaimed money about to go to the state. Check all your financial accounts to make sure they are up to date and that you've used them in some way over the past months.
Just taking a few minutes to look over your accounts could be a way to avoid California escheatment. When California unclaimed property starts to build up the state controller disbursements bureau letter will go out to you. The only problem is that the letter will go to the address on file.
If that address is old then no letter will ever be received. That's why it's also important to update your address if you move. Not updating your address can help along the California unclaim process when you don't get mail notifications that your property is being seized.
What Counts as Unclaimed Property
Unclaimed assets in California are the items listed above, but only when they are abandoned for long enough. California lost property heads to the California State Controllers Office for Unclaimed Money after it's been sitting around for at least three years in most cases.
Before the unclaimed money in San Diego reaches that three-year mark it remains with the company that was holding it originally. That might be a bank, a storage company or some other company or individual.
These organizations are supposed to hold the missing money in California for a set period. They are also supposed to try and contact you to let you know the money is lost before sending it over to the government for holding.
After that period is met the CA state unclaimed property heads over to the State Controller office of California where it will be invested and sit in place until it's eventually claimed.
Someone that uses the search tool can find their California State Treasury unclaimed money, but everyone else won't even realize that it's gone and will miss out on that opportunity.
That's the importance of learning about the unclaimed money system and how to locate your unclaimed money. Once you know what you are doing you could recover hundreds or thousands of dollars in just a few minutes.
The reclamation process is simple once you understand the rules around the money. It's just a matter of learning those rules first which takes some time.
Property is Held Forever
Some state governments in the US acquire property and funds that are abandoned for too many years. That's now how the system for unclaimed money for the CA gov works though. All this California controlled unclaimed money and property is held by the government indefinitely. That means that even after years that CA lost money can be claimed just the same.
The state controller unclaimed money is invested and used to earn interest, but it's always available to the rightful owner as well. That's why it's a good idea to take a look at the California unclaimed money search even if you don't remember leaving any accounts or money behind.
Many individuals were surprised to learn that they had tens, hundreds or even thousands of dollars available for them to claim from the government. All of this Calif unclaimed property was just sitting there and going to waste. By taking a few minutes to locate it you can get it back and benefit from it.
Safety Deposit Boxes
One of the biggest sources of State Controller unclaimed property in California comes from safety deposit boxes throughout the state. That's because the contents of these California state unclaimed properties goes to the state after three years of not talking with the bank. After eighteen months the contents can be auctioned off and the items become CA unclaimed funds instead.
Even at this point, that contents results in money owed to me in California, but the money is the resulting payout from the auction. Some of the money from the auction may go back to the bank to cover any fees accrued when the box was left behind as well.
Inputting a California State Controller Office unclaimed property search would turn up the leftover money from selling off that safety deposit box as a property tied to your name even many years later on.
It's the job of the State Controllers Office of California to hold onto and to watch over that money over time and to return it if you ever seek it out. The office does not have to contact you or attempt to track you down though.
Most people never enter their information into the unclaimed property California search, so they never find out about their long-lost money or property.
Investment Accounts
Just as safety deposit boxes are turned over to the California Treasure unclaimed money office, so are abandoned investment accounts. That means that stock and bond traders lose cash all the time. This unclaimed cash in California is being held in an account with their name on it even though they might not realize that.
That's because investment accounts are being left behind all the time. Some are abandoned because of fees, others are quit because the stocks lose their value too much. Some people just move on and forget about their investments. No matter what the reason is, the government claims that found money in CA and holds it for the long term gains.
After acquiring the investment accounts, the government has up to 20 weeks to sell off the securities and to transform them into State Controller California unclaimed property and funds.
Then it's up to you to conduct an escheatment in California to learn if you have unclaimed money sitting there and waiting for you. All those California Controller unclaimed funds are going to waste if they aren't claimed.
Profits from your securities are sitting alongside all the other California Treasure unclaimed money. Do yourself a favor and take action to get that money back. It doesn't require a huge time investment to do in most cases.
Instead, it's possible to reclaim your money in just a few minutes. By visiting the right website, filling out a short form and confirming your information you can often claim smaller amounts of money easily.
It's only when the money becomes larger in size that the claims process becomes more difficult and drawn out. Either way, if there is a bunch of your money on the line, it's good to know how to claim it and to take the steps necessary to get your money.
Why is there an Unclaimed Property Law in Place in California?
The laws surrounding all the State of California lost money and unclaimed money is in place to protect residents of the state. These California Treasurer unclaimed property laws make sure that the government can't take assets from citizens for good.
The law is a form of protection that gives you access to found money in California. Sure, the state isn't advertising this program and actively trying to get people to use it. The state does make a serious effort to be fair with the money and to preserve it over time though.
It's up to you to learn about the process to claim money and to fill out the unclaimed property claim affirmation form and to work with the government agency responsible for holding it all.
Fortunately, working with the California State Controller for unclaimed money is simple to do and most individuals can learn the steps to claim money in just a few minutes.
This unclaimed money in California free report explains the basics of the program and how to work with it. In the report, you will learn how to check your Claim CA gov status and how to look through the California State Treasury unclaimed property and find what is yours.
There is missing money in Calif out there for many people and only some will ever seek it out. Thanks to the law that's in place people will have all the time that they need to learn about the program and to start making use of it.
This law works hard to help keep individuals from losing out on money and can help improve the quality of their lives as well. There are other Federal programs that do the same thing and can have a huge impact on the overall quality of life as well.
Learning about these programs and the different ways you can draw benefits from the Federal government is a good way to make sure you're living our best life and that you aren't missing out on helpful perks either.
How Notifications are Sent out
The laws surrounding California State Controller unclaimed funds is very specific about how organizations are supposed to handle abandoned or lost accounts when they are about to be handed over to the government. These organizations must send out a notification about the California money explaining what is happening to it and how to remedy the situation.
The notification must be sent out to the last address tied to the account for unclaimed funds in Calif. It doesn't matter if you actually live at this location or not.
Because of the way that this system works, many people never receive that information about how you must claim your cash from California. Instead, you never claim money in California and all that built up money helps the agency collect more interest that it can use in any way it wants.
There is no law forcing the company to track down the latest address for the individual before notifying them. That's why there is so much money in the California state Controller unclaimed property division office.
Even with those proper notifications, most people aren't aware that they even lost their accounts or that they have a way to get their money back. They either don't notice the money is missing in the first place, or they believe that it is lost for good to the company.
If you are reading this right now, it's a good idea to go to the website for the State Controller unclaimed money in CA and fill out that claims form. You never know if you might have money sitting there waiting for you.
Don't wait around for a notification because the odds are good that it was sent to the wrong address.
Heirs are Not Contacted
It's possible to be the owner of California missing money without being the original owner of that money. This happens all the time and much of the unclaimed funds in CA are due to estates and other valuables that should have been passed on to heirs but never were.
This lost money in CA is more difficult to find because it's often attached to a different person's name. In some instances, it will be pointing at your name as well if a will or other financial document connects it with you.
When that's the case you'll easily see the unclaimed California money so you can claim it and add it to your personal property. The problem with these funds is that the companies never have to send out a notification about the money at all.
The only way to locate the money is through the State of California unclaimed property search.
This search tool is easy to use, but it won't work right for everyone and many people will never use it to begin with. For all the people that don't use the tool, there are many that are missing out on unclaimed funds of one form or another.
If those funds are in the form of an inheritance they can be very large in size. That's why it's a good idea to enter your information into the search tool at least once to see if you have money that you can claim.
There are additional government programs besides this tool available as well to help with things like housing costs or purchasing food. With so many different programs out there today there is something to help everyone out of trouble in the state of California.
Checking to See If You Have Unclaimed Property
Now that you know that there is unclaimed money in the state of California to be claimed it's time to find out how to get your money back. This is exactly what the Office of Unclaimed Funds in California is for. This office keeps track of all the money owed to everyone and maintain those records over time.
Start off using a California state unclaimed property search, to see if there are any listings under your name. If anything shows up you can look at the details of the listing including the address and the company involved to find out whether it suits you or not.
After locating potential money using the search tool taking action to claim the funds is a straightforward process. There are a couple of different ways that you can interact with the Disbursements Bureau in Sacramento CA in order to get your money back.
The simplest way is to submit a digital claim form and get the money paid out almost immediately. This works well for minor money that is worth less than $1,000. It also requires that the situation be simple. This normally isn't the case for heirs.
If the simple claim process won't work to get your money or property, you will have to go through the more complicated process. This process requires going to a notary public with a special form and getting it all filled out and mailing it in. This extra step is vital for verifying your identity for larger amounts of money or when you're an heir.
The complicated process can take several weeks to complete, but for larger sums of money, the extra work is usually worth the effort.
Use the search feature to look up unclaimed property
Searching or property with the special search tool is quick and easy to do and you can find out if there are any funds attached to your name in the government system. Anyone curious about this can do a search in just a few minutes.
To complete a search load up the tool and enter in your first and last name as well as the address you want the money to be associated with. It's important to realize that a CA Gov unclaimed property search can be conducted with just a city name and no street name is necessary to do the search.
After entering this information the State Controller Office of Unclaimed Money is searched to see what sort of property is held in its inventory. After the quick search process results are turned up or there aren't any to see.
Even if there aren't any results or you, that doesn't mean you don't have any property or unclaimed money. You could still have property from the California Controller unclaimed and waiting for you.
Continue typing in different locations that you have lived in the past until you've exhausted all the possible address locations throughout the state of California.
Even if no property shows up during the search through the California Secretary of State Unclaimed Property database, there is still a small chance that you have money sitting there waiting for you in the form of an inheritance. This is why it's a good idea to search up the names of your direct relatives as well.
By conducting relative searches you can find out about potential inheritance money that you otherwise would have never known about. Once you get the hang of using the search tool you will be able to search up all the results connected with you as well as other potential results through your relatives in a short time.
Three Types of Properties
There are three different types of property that can be found using this search tool. The first is known as Type P properties and these are the most common. These are the properties that are already held by the government and they can be obtained using the standard claims procedure.
Type P properties are what you are most likely to have sitting and waiting for you, but if you don't, you can still obtain your funds without much difficulty. You will just have to follow through with a different procedure to collect your belongings instead.
Type N properties are the next most common and these are funds that are still held by the businesses themselves. They are nearly eligible to be sent over to the government, they just haven't been transferred there yet. There is still time to claim these properties before they are transferred to the government. To obtain this property you will either have to wait until the transfer is made or contact the business directly.
Type N property can be easier to obtain than Type P in some circumstances, especially if the company is still in operation and you can talk with them about the property.
The final type of property is known as Type I property. This is any of the listings that show up with an I next to them. This means that the business is required to transfer the property to the government still because the owner did not contact them about the property.
With Type I properties you will need to wait for the transfer to complete and then take action to reclaim your property from there. This type of property can be the most time-consuming of the three to get back because you have to wait for processing.
Understanding the three different types of individual property is an important step for knowing how to get the property back in the end.
Three Types of Search
There are three different types of searches that can be conducted using the California property tool. The first is for individual properties that are owned by a single person. Next is for government property that is owned by some sort of agency or business. Searching for property in this way just requires entering in a business or government name and location.
Finally, there is the search type that's tied to a specific property ID. This is specifically for property owners that have assets tied to the locations rather than an individual. This is another good tool for the owners of large properties and can unearth some surprising unclaimed funds as well.
Most people will only ever need the individual tool in order to find unclaimed funds. This is the simplest tool to use and also one of the fastest and most efficient of the bunch. Knowing about the other options and what they are used for can help you rule out whether or not you need to use them or not to find your Calif lost money.
Get Results in Seconds
When looking for unclaimed property in the State of California the search tool is all that's needed. This tool is managed by the State Comptroller in California and is very quick and reliable to use. Looking for information only takes a few moments and anyone in the United States can make use of this tool even if they aren't in California itself.
The tool only handles State Controller unclaimed funds for California though. That means searches for other locations out of the state won't turn up any information about unclaimed property.
When used properly the tool helps give information about California state Controller Unclaimed property status and actual amounts that are owed as well. Then you can use that information to claim your money and to get it back.
Checking with Other States for Unclaimed Property
Thousands of individuals have found money in CA by using the government's tool, and thousands more have money sitting there that they don't know about. With all these California unclaimed properties and funds sitting around, one has to wonder if there are other similar systems in other states.
The answer is yes. Many other states also hold onto funds in the same way that California does. Often these systems aren't attached to electronic databases though and they are much less efficient to use.
It's common to have to call into the location and get a worker to conduct a database search to learn if there is any unclaimed money in your name available. The California claim money process is a simple one to go through, but the same isn't true in all the other states.
If you're curious about any free money you might have sitting there, take a moment to learn about the program in your own state. You can also find out about other aid programs available throughout the country to help cover your living expenses and make your life more comfortable.
How to Claim Unclaimed Property in California
There are two different ways to claim California unclaimed assets the electronic way and the slow way. Everyone doing a search for State of California Escheatment information will want to use the electronic claim process whenever possible.
To use this special process click on any listing that comes up when conducting the property search. From here you will have all the information that you need to file a claim whether it's electronic or not.
In that listing with the California Unclaimed Property Division you can click on a link that says "Claim this Property". Doing that will bring you to an electronic form that you can fill out and have your money sent to you electronically. This process only takes a few minutes and is all that it takes for filing many simple claims.
If the electronic method isn't good enough to claim the money, that's when the process becomes slower and more complicated. It can still be completed and you can still collect your money, but you will have to leave the house to do so and it might cost you a small amount of money as well.
The Claims Process can be Tedious
If your lost money in Calif doesn't qualify for the instant eclaims process, you will have to go through a paper filing process.
There are four different forms available depending on if you are a property owner, an heir, a business or a government agency. Each of those different forms can be sent into the California State Treasurer for Unclaimed Property.
Choose the right form that applies to you and fill it out completely in order to unlock your State of CA unclaimed funds. Often these forms will have to be verified by a notary before they are mailed into the office for processing.
Working with a notary makes the process more time-consuming and less convenient than just filing the form electronically but the process is still simple and cost-effective to go through.
If you have funds that you want to claim from the state, take the time to go through the filing process to get your money back. Learn what form you should use, fill it out completely and follow through with all the additional steps necessary to get your funds back from the government.
Paying Any Associated Fees
Most of the time there aren't any fees to worry about when claiming lost property in California. There are some instances where fees will be assessed when getting this money back though. When that is the case the fees will come straight out of your California Comptroller unclaimed funds account.
The only time when a fee will be assessed for getting back escheated funds in California is when a representative handles the process on your behalf. These fees can't be any larger than 10% of the total payout available in order to be legal according to California state laws.
There is also a possibility that your unclaimed funds can be seized by the government in order to cover other money that you owe the state. If you owe money for back taxes, parking tickets or other state fees the money could be deducted from funds before they are paid out by the government.
This is another fact that's important to keep in mind when determining just how much money you have coming to you. If you do owe the government money locating unclaimed money could be a simple way to cover that debt as well.
Conclusion
With billions of dollars in unclaimed funds just sitting at the California state offices it makes a lot of sense to look into methods available for recovering that money. Take a few minutes to learn to conduct a search for yourself and you could get back tens, hundreds or even thousands of dollars that you didn't even know you had.
Getting your money back is relatively straightforward and it's a quick enough process that everyone should at least be conducting the search using the database tool.
California Unclaimed Property FAQ
Will I be paid interest for any money held?
No, the government does not pay out any interest on the money held any longer. This used to be a system in place, but today the government keeps any interest that is made off your money while it's held by the government office.
Will my money go to the state if I owe taxes or other state fines?
Yes, if you owe the government any money through something like back taxes unclaimed money in your name will go to pay off those government debts.
Am I entitled to stock profits from my sold securities?
Yes, you are entitled to the full value of your stocks at the time that they are sold by the government. If they increase in value, or the stocks split or you get dividends for your holdings the increased value will be reflected in your unclaimed funds balance.
Can I donate my unclaimed funds to the government?
Yes absolutely, but only after proving you are the rightful owner of this money. Follow the standard claims process, but specify that the funds should go to the government when filing the claim form. If no recipient is specified the money will be redirected to the State School Fund according to California state law.
How do I search for property with other states?
Start off by working with the National Association of Unclaimed Property Administrators. They have a dedicated website for that sole purpose. There may be a state-specific agency responsible for managing unclaimed funds as well. Reach out to this agency if one exists to find out if you have funds with them.
Is there a simple way to search if I am an heir for property?
One of the best ways to search for this information is to use the property ID search. Doing so can help you determine if your name is connected to a specific property designating you as the heir for that property. This is often the method that individuals find out they are heirs to money and other items as well as property.
How much effort is put into finding the owners of unclaimed property and funds?
The business that's holding your property is only required to send out a single notification letting you know the property is being turned over to the government. This notification can easily be missed, especially if you moved to a new location that's not on file with the company.
Does claiming my property take long?
No, not usually. It's often possible to locate and claim your property with the California government in just an hour or less using the search tool. It can take some time for the funds to be transferred by the government into your account or sent out by check. This is usually the longest part of the process, though you may have to wait if you need to send in a paper claim form that's been notarized as well.
How can I claim my property electronically?
Claiming your funds electronically is simple to do if you are eligible to do that. You simply open up the search result in the search tool and click on the special link designed to help you claim your money. Click on the link, fill out the form and submit it electronically. The money will be disbursed from there.
What do I do if an electronic claim won't work?
If your electronic claim won't go through or your property isn't eligible for the simple claim process you can still obtain your funds. You will have to print out the right form from the government website, fill it out and get it notarized. Then you will have to send that form into the office directly through the mail.
This process is much slower than the electronic filing option, but it will work all the same. You can expect to wait several weeks before you get our money if you use this method.
Do my unclaimed funds help the state?
Yes absolutely. All but about $50,000 in unclaimed funds go into a state-held account and interest is generated from those holdings. All this money helps keep the state government going and is just another tool that helps to fund different business operations for the government.
This could be one of the reasons that the government doesn't work very hard to inform people that they have unclaimed funds. The government earns more than $400 million annually from all unclaimed money that it holds onto.
What if my property is held in a safety deposit box held by a relative? Will I get notified?
This depends. The old California law stated that only the owner of the safety deposit box needed to be notified about the property held within. Now the government can look through the box for bonds and other official forms of funds and notify the owners of those as well. This is a nice improvement for individuals that have valuables held in a deposit box held by someone else.
Will the Comptroller's Office ever contact me about my unclaimed funds?
No not likely. If you get a message through email or through another method telling you that you have unclaimed funds, it's likely a scam. The office has the search system in place for you to look for your own funds. They won't go out of their way to help you get your money back.
Has the government ever been charged with holding all this money?
Yes, there have been lawsuits in the past that claim the government does not do enough to notify individuals and businesses that they have money being held by the government. The lawsuits didn't change much about how the government handles this unclaimed money though. If you have unclaimed money with the government it is up to you to find out about it and to ask for it back.