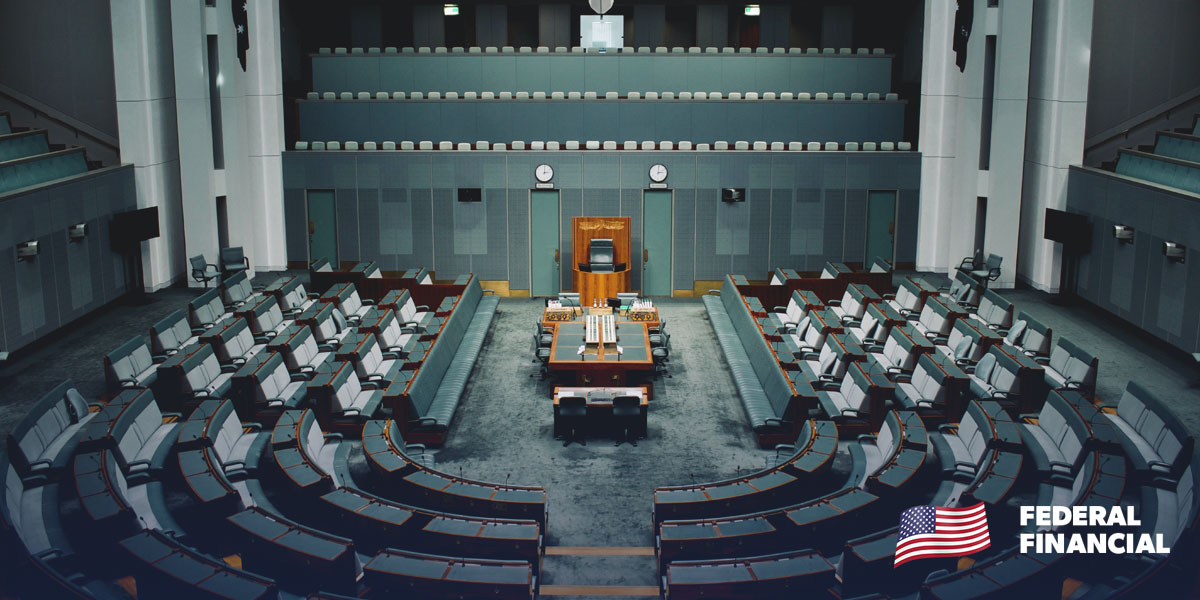 Nobody in the state of Virginia should go hungry, which is why there is a program designed to help people who meet maximum income requirements get the assistance they need to feed themselves and their families. Food stamps are a federal government program, and every state has different requirements for how to get food stamps and where you can use them.
If you're a resident of the state of Virginia, you'll need to meet the eligibility requirements that are set by the state. Here's everything you need to know about how to apply for food stamps in Virginia so you can get Virginia food stamps and EBT.
About the Virginia food stamps program
Food stamps Virginia are now available through an Electronic Benefits Transfer (EBT) card, which works like a debit card. You can use your EBT card at grocery stores just like you would use a debit card to buy groceries.
It's an easy system that helps people who meet all of the VA SNAP (Supplemental Nutrition Assistance Program) eligibility requirements get the groceries they need to feed themselves and their families. Your benefits will automatically be loaded onto your card every month, making it easier than ever for you to get the benefits you need in a timely fashion.
SNAP benefits Virginia
The SNAP program gives low-income families coupons and EBT cards that store their benefits. If you're eligible for the SNAP program and successfully complete your application, you'll get an EBT card that is pre-loaded with your benefits. You can use these benefits and coupons to buy food in authorized grocery stores and restaurants.
One thing to note about the difference between using your EBT coupons and your EBT card is the tax. You don't pay any sales tax on items that you buy using your EBT card. However, when you use a coupon, you will have to pay the sales tax for the total coupon amount. For instance, if you use a coupon that takes $5 off of a can of infant formula, you'll have to pay the sales tax (4.3 percent in most of Virginia), which equals 22 cents.
Even though your VA EBT card acts like a debit card during your transaction, it's not the same as a debit card. You can't take cash out from an ATM or receive cash back after your transaction. If you return an item to the store that was bought using an EBT card, the money will be returned to the card. You will not get any cash back as a refund.
You can check your Virginia SNAP balance online so you know how much you have left to spend and when money has been added to your account.
What food places take EBT?
There are a lot of grocery stores, gas stations, and convenience stores across the state of Virginia that take EBT. While some states also allow you to use EBT in fast-food restaurants, the state of Virginia currently only allows grocery retailers to accept EBT cards.
The easiest way to see which retailers close to you accept EBT is to look on the Virginia Department of Social Services website. This is an accurate, updated list that can quickly identify which stores in your city and the cities nearest to you accept EBT. You'll see stores like Walmart, 7-Eleven, Dollar General, and more show up on this list.
You can tell if a retailer is authorized to accept EBT by looking for either the Quest logo or a picture of the Virginia EBT card near the cash register. You can also ask the cashier if the retailer accepts EBT before you make a transaction.
Finally, you can always use your smartphone to Google terms like "places that take ebt food stamps near me" or "ebt customer service number va" to chat with someone who can direct you to the right location.
Do I qualify for food stamps in VA?
You can check your VA SNAP eligibility before you apply. In order to qualify for VA food stamps, you must meet minimum salary requirements before taxes. These update every year. In 2019, you must make less than $16,237 for a one-person household. Add $5,746 per every additional person in your household to determine your maximum income level based on your household size.
How to qualify for food stamps in VA
In addition to meeting minimum annual salary requirements, anyone who applies for food stamps in VA must also meet a few other standards. You must:
Be a resident in the state of Virginia
Have a current bank balance under $2,001 (combined checking and savings) OR
Have a current bank balance under $3,001 (combined checking and savings) AND share your household with someone over the age of 60 or someone with a disability
You might also need to meet a work requirement if you are between the ages of 18 and 50 and are physically and mentally able to work. This requirement limits how many months you can receive SNAP to three months in one 36-month period. After receiving SNAP benefits for three months, you might be able to receive another three months if you meet work-related requirements.
You might be exempt from the work requirement if you are:
Pregnant
Living in an exempt locality
Responsible for caring for a child
Medically certified as unable to work
Working or participating in an approved work program
How to apply for food stamps in VA
If you believe you meet Virginia food stamps requirements, you can apply for food stamps online VA right now. Virginia residents can apply for food stamps through the state's SNAP program. The VA SNAP application is available online, in-person, or over the phone. If you have access to the internet, applying for food stamps in VA online is the easiest and fastest way to get your food stamps. You'll be notified of whether or not you will receive SNAP benefits within 30 days.
You'll first have to see if your eligible to receive food stamps in Virginia through the VA SNAP program. The eligibility questionnaire takes about 15 minutes. In the end, it will list all the programs you may qualify for based on your answers.
You'll still need to apply for these programs separately. Going through the questionnaire isn't the same as filing an application. It's important to take, though, because it can help you uncover more assistance programs to make sure you're getting all of the benefits that you're eligible for to help you cover your expenses.
How to apply for EBT in VA
To get VA EBT, you have to first successfully apply to the state's SNAP program. If you apply for your EBT card online, you'll receive your Virginia EBT card in the mail. This card will have your name (or the name of your head of household) printed on the front. If you apply for Virginia food stamps in-person at your local social service office, the card will not have your name on it.
You can also assign someone to serve as a representative on your behalf. This person must be an adult. Choose someone you trust, like a relative or close friend. Your representative can:
Receive copies of your SNAP notices
Apply for SNAP on behalf of your household
Use your SNAP benefits for you at authorized retailers
Receive a Virginia EBT card with access your SNAP account
You can designate your representative on your Virginia EBT application. You can also choose to write a note stating that you want to designate an authorized representative that your representative will need to take to their local social services department. In the note, you'll need to include:
The date
Your signature
Which duties you want that person to perform on your behalf
The name, address and phone number of the person you designating
What can you buy with your EBT card?
You can buy essential food items to feed yourself and your family with your EBT card. Only foods packaged for human consumption are eligible. Dog food, cat food, and food for other pets do not qualify for EBT.
Make sure to tell the cashier that you are going to be paying for some or all of your items with EBT before they start your transaction. In some stores, you may have to separate EBT eligible items and do multiple transactions.
The items that are eligible for purchase at select authorized retailers using your EBT card include:
Snack foods
Baby formula
Diabetic and diet foods
Water and ice labeled for human consumption
Food and food products meant to be eaten by people
Vegetable seeds and food-producing plants, roots, and trees bought for family consumption
Edible items used in preparing or preserving food (e.g. spices and herbs, pectin, shortening)
Some meals delivered to elderly or disabled SNAP recipients—the organization providing the meal must be authorized to accept EBT cards
Here are items that are not eligible for EBT:
Medicine
Toiletries
Pet foods
Paper products
Cooking utensils
Cleaning products
Tobacco of all types
Vitamins and minerals
Alcohol and alcoholic beverages
Prepared hot foods sold in grocery stores
Prepared hot or cold foods that are sold and meant to be eaten in-store
Food preservation items (e.g. canning jars, canning lids, food wrapping paper, food storage containers)
Gardening items that are not meant for family consumption (e.g. peat moss, fertilizer)
Penalties for misusing food stamps and EBT Virginia
You'll face severe penalties if you misuse your Virginia SNAP benefits. Don't give false information when you're applying for SNAP, and don't hide information. You also can't trade or sell your EBT card or share your PIN. Only authorized users can use your SNAP or EBT card for your household.
If you are found to be intentionally breaking any of the SNAP rules, you'll be banned from receiving SNAP for anywhere from 12 months to permanently. You can also be fined up to $250,000 and face up to 20 years of imprisonment.
If you are found to be giving false information or hiding information in your SNAP application, you could be barred from the program for up to 10 years.
If you are found to be trading your SNAP for a controlled substance, you could be barred from the program permanently.
If you are found to be trading your SNAP benefits for a controlled substance, you could be barred from the program for at least 24 months. If you are found to be trading your SNAP benefits for firearms, explosives, or ammunition, you can be barred permanently. The same is true if you are found to be trading or selling your SNAP benefits worth $500 or more.