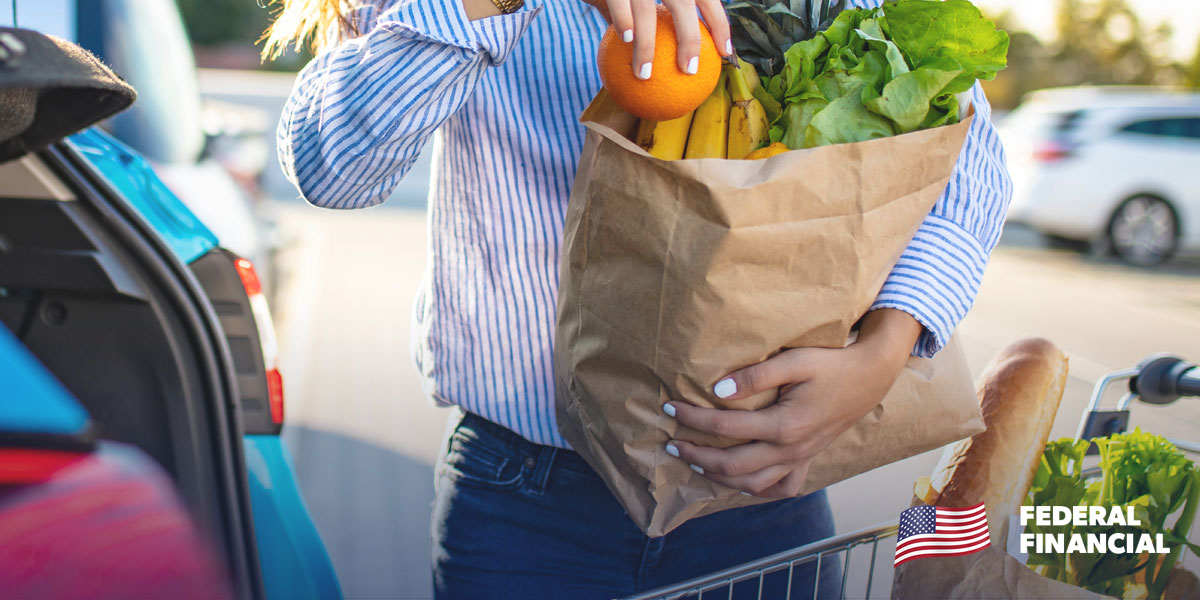 This is a complete guide to answer all your EBT MI questions about Michigan food stamps eligibility. Michigan EBT follows a complicated and constantly changing set of rules. Using this guide to food stamps Michigan residents can get informed with the most up to date information. Although one easy way to determine your EBT Michigan eligibility is to simply apply for the program and see if your application is accepted.
Getting Your Michigan Bridge Card
To participate in MI EBT (electronic benefits transfer) you will need a Michigan Bridge Card. The Bridge Card is how residents apply food stamps in Michigan to their qualifying purchases. The Bridge EBT card looks like a debit or credit card, and residents using their foodstamps in Michigan use it the same way as a debit / credit card. Just swipe it to apply your Michigan EBT balance toward MI food stamps purchases. You can use it at any store that accepts EBT for payment.
You receive your Bridge Card after the state has approved your benefits assistance. You will also receive your MI Bridges login for your account so you can check your Michigan Bridge Card Balance and more. If you have any trouble with your MI Bridges signin call customer service. To contact Bridge Card customer service with any questions or if you need support using the Bridge Card Michigan residents can call the toll free number at 1-888-678-8914.
What Time Will Food Stamps Be On My Card?
When does my bridge card refill? After your Michigan food stamps application has been sent and you have been approved for Michigan food assistance, your Michigan food stamp balance will accrue benefits from between the 3rd and the 21st of each month. When your benefits are sent is determined using the last digit of your state ID number. See the Michigan food benefits schedule below for the exact date your benefits will be deposited each month.
Checking Your Bridge Card Balance
EBT Balance MI – To stay up to date on your EBT card balance Michigan residents can download the Fresh EBT app and register their account. You can use it to check your Michigan food stamps balance instantly. To check your Michigan EBT balance login to the app with your account and find the current balance. There is also guidance on the app to help residents with saving and earning money. You can also call the MIBridges customer service hotline for Michigan food benefits toll free, 24 hours a day, seven days a week at 1-888-678-8914.
What time does EBT deposit? Common questions beneficiaries have after applying for and receiving food assistance are, "What time are food stamps deposited?" "What time will my food stamps be on my EBT card?" and, "What time do SNAP benefits get deposited?" The food stamp reload dates are based on the last digit of your official state ID number. They'll be deposited to your account sometime between the 3rd and 21st of every month on the day that corresponds to your ID card number's last digit. To determine the timing of the EBT deposit for your Michigan Bridges balance, Michigan WIC Balance, and Michigan SNAP balance, consult the following Michigan EBT schedule:
Michigan Food Benefit EBT Schedule
If your ID number ends in a "0," your benefits will be deposited on the 3rd of each month.
If your ID number ends in a "1," your benefits will be deposited on the 5th of each month.
If your ID number ends in a "2," your benefits will be deposited on the 7th of each month.
If your ID number ends in a "3," your benefits will be deposited on the 9th of each month.
If your ID number ends in a "4," your benefits will be deposited on the 11th of each month.
If your ID number ends in a "5," your benefits will be deposited on the 13th of each month.
If your ID number ends in a "6," your benefits will be deposited on the 15th of each month.
If your ID number ends in a "7," your benefits will be deposited on the 17th of each month.
If your ID number ends in an "8," your benefits will be deposited on the 19th of each month.
If your ID number ends in a "9," your benefits will be deposited on the on the 21st of each month.
How to Apply for Food Stamps in Michigan
Apply for Food Stamps MI – To apply for food stamps Michigan residents can go online to apply on the Michigan EBT website, New MI Bridges. That's the state of Michigan's online portal for MI Bridges customer service.
Residents can use this online portal to find out more about Michigan food assistance programs and eligibility; register for an MIBridges account and MIBridges login credentials; apply for food stamps MI offers through its various benefits programs; check the status of a Michigan food stamp application; apply for Michigan Bridge card benefits for electronic benefits transfer (EBT); secure a Michigan Bridge card number if qualified; and manage upcoming appointments as well as connect with other local resources.
To get your New MI Bridges login and password, select register on the home page. If you don't want to or are not able to apply for food stamps online Michigan residents can also apply in person at your local Michigan Bridge card customer service office. You can also call the Michigan EBT phone number for the SNAP hotline at 1-855-275-6424 to learn more about how to submit your
Michigan Bridge Card application.
How Do I Check Bridge Card Balance?
To get Michigan EBT customer service questions answered, and check the current Bridge card EBT balance Michigan residents can simply call the Michigan food stamps phone number toll free at 1-888-678-8914. EBT customer service Michigan representatives are available at this number 24 hours a day, seven days a week, and can help retrieve and report your current balance to you by phone. You can also find your last purchase receipt using your EBT card. Each receipt for purchases made via EBT will include your current balance statement at the bottom of the receipt.
Michigan Bridge Card What Can I Buy?
Eligible food purchases with EBT in Michigan are not determined at the state level, but by the US Department of Agriculture. The USDA allows Michigan residents to buy any kind of fresh produce, fresh meat, frozen food and meals, canned foodstuffs, pasta, milk products, cheese products, and eggs. Beneficiaries are even entitled to purchase seeds and heirloom plants that produce vegetables or fruits if they are grown at home for personal consumption to satisfy your food needs.
Are there restaurants that accept EBT in Michigan?
The USDA prohibits food stamp benefits from being used to purchase any hot foods. That includes rotisserie chicken or lamb. Food stamps cannot be used for any food that is prepared to be eaten on site either. That includes prepared buffet food, a grocery's prepared deli items, and anything in a restaurant.
Michigan previously offered a restaurant meals program for food stamp beneficiaries. It allowed EBT purchases at fast food restaurants like Church's Chicken and McDonald's, but these are no longer valid EBT purchases.
Food stamps are also restricted from being used to purchase alcohol, tobacco or nicotine products, vitamins or nutritional supplements, livestock, or non-food household groceries such as cleaning, hygiene, and beauty products.
Michigan does offer discounts to museums to residents who hold EBT cards, including free membership to the Great Lakes Children's Museum.
Will MI Bridges renew my benefits automatically?
To renew any EBT application Michigan residents are required to reapply for food stamps themselves, online or by calling the Bridge card customer service number for more info, to continue receiving benefits before the "certification period" elapses. The certification period is the timeframe during which you are receiving benefits.
In a majority of benefits cases for Michigan households, the certification period is 12 months from the time the resident beneficiary first begins receiving food assistance from the state. Residents receiving food stamps should get a letter sent in the mail around the time they need to reapply. Just to be on the safe side in case the letter is not processed or gets lost in the mail, you may want to make a note in your calendar as a reminder to reapply near the end of the benefits period.
Getting Help for an MI Bridges Lost Card –
If your Michigan food card gets lost or stolen you should call the Michigan EBT customer service number as soon as possible to report the lost or stolen EBT Bridge card and get a replacement sent right away. It is imperative that residents waste no time to report a Michigan Bridge card lost so the card can be cancelled and a new one issued.
If someone stole your card, or finds it, and manages to use it to make a purchase, you may have trouble getting the spent portion of your balance returned to you, and never be able to recover those lost benefits. That's why it's urgent that you call the Michigan Bridge card phone number as you're sure your card is lost or stolen and cannot be found again. The number is 1-888-678-8914. It's a 24/7 hotline, so don't wait to call about a lost or stolen card.
Michigan DHS Income Eligibility Chart
Food Stamps Income Limit – There's no need for a Michigan food stamp calculator. The income tables are very simple. To check the income limit for food stamps and determine your income eligibility based on the number of people in your household for an EBT card Michigan residents can consult this food stamp eligibility chart:
Michigan Food Stamp Income Limit By Household Size
Members of Household and Gross Monthly Income Limit:
$2,082 (Max Benefit: $194)
$2,818 (Max Benefit: $355)
$3,555 (Max Benefit: $509)
$4,292 (Max Benefit: $646)
$5,028 (Max Benefit: $768)
$5,765 (Max Benefit: $921)
$6,502 (Max Benefit: $1,018)
$7,238 (Max Benefit: $1,164)
(+$737 for each additional household member)
Gross monthly income is pre-tax income. Unearned income counts toward your income as well as earned income. Examples of unearned income are: Michigan cash assistance amounts, charitable help with bill payments, cash assistance to for free gas, Social Security checks, unemployment insurance payouts, and child support payments received. Bear in mind that gross monthly income requirements don't necessarily meet net income requirements. Net income limits are more complicated, and involve calculating deductions and tax credits to determine eligibility.
A household member is someone who lives in the same residence as you and who you buy and make your food with/for. Just because you live with someone, that does not necessarily mean they are considered a household member for the purposes of your MI EBT application. If you live with tenants who are subletting a room of your home, or adult children aged 22 and above who buy and make their own food, they do not count as household members. Children under the age of 22 who are living with you always count as household members even if they pay for their own food.
How much money can you have in the bank and still get food stamps?
There is also an asset limit on food stamp eligibility in Michigan as well. More than $5,000 in cash in a bank account or worth of property in total is a disqualifying factor. That excludes the value of your home and household vehicles if their value does not exceed $15,000.
(Also Read: How to increase your food stamp benefits and get more food stamps.)
Am I Eligible to Apply for MI Bridge Card?
Before submitting an application for Michigan Bridge card benefits, it's important to bear in mind that Michigan food stamp eligibility is also conditioned on other factors in addition to income and the number of household members. To find out if you qualify for Michigan food benefits, review the following state requirements:
Food assistance MI and the unemployed – Unemployed residents may be eligible for assistance if they file an MI Bridges application. That is, if you're not currently leaving secure employment or reducing hours for the purpose of qualifying. Residents aged 60 and above, and those who live with a minor child or are pregnant do not have to work to get food stamps.
Most able-bodied adults aged 18 to 49, who are living without any dependents can only get food stamps for 3 months out of every 3 years unless they are working or training for at least 80 hours a month. Michigan did not have these requirements until recently, but a change in SNAP benefits eligibility rules at the USDA in December 2019 may have affected your eligibility.
MI food stamps and drug felons – Michigan does not disqualify an eligible MI EBT application on the basis of previous drug related convictions.
Non-citizen Michigan residents and food card benefits – Non-citizen residents who are living in Michigan with a qualified alien immigration status are eligible to receive food benefits. That includes refugees with asylum visas, human trafficking victims, as well as Iraqi and Afghan immigrants living in Michigan with special status, as well as others.
The homeless and food stamps in Michigan – Having a mailing address is not a requirement for Michigan EBT assistance to those who need it and otherwise qualify. Homeless residents who live in a shelter and get free meals are still eligible to receive food stamps.
Food assistance and WIC for pregnant women – Pregnant women and new parents are eligible for addition benefits once their child is born and their number of household members increases, as well as Women, Infants, and Children (WIC) support for pregnant, breastfeeding, and postpartum women, as well as their children up to the age of 5 years.
Michigan WIC Food Guide
WIC Food Guide Michigan – The Special Supplemental Nutrition Program for Women, Infants, and Children (WIC) is a federal grant for qualifying low income pregnant, breastfeeding, and postpartum women and their children up to the age of five. The aim is to provide healthy, quality nutritional support to women and their children who need it during this crucial phase in healthy development. This is an important part of the comprehensive MI food stamps benefits, and the WIC food guide is available on Michigan's state website.
Keep in mind that having children under the age of five creates additional obligations for food stamp beneficiaries. Children aged 5 and below must receive all vaccinations recommended by the Michigan Department of Health and Human Services.Cash assistance to households that do not meet this requirement is reduced by $25 each month. Exemptions are made for religious beliefs and if there are unique medical circumstances that would make an immunization inappropriate for your child.
Michigan Bridge Card Rules
After securing benefits with a qualifying application for food stamps MI residents must follow the benefits programs' rules. The MDHHS Office of the Inspector General strictly enforces all of the rules for Michigan foodstamps benefits. The OIG exists to deter, detect, and investigate fraud and misuse of Michigan food stamp funds, with the goal of ensuring taxpayer dollars are used toward their intended and lawful purpose.
Agents of the OIG investigate cases of potential fraud in the application and use of these programs. To avoid fraud when applying for food stamps in Michigan, be sure to avoid making false or misleading statements. When filling out an application for food stamps Michigan residents should also refrain from deliberately providing incomplete information or information they know is inaccurate. You should also be sure not to omit or misrepresent facts in any application for food stamps in Michigan.
Examples of Welfare Fraud That Violates Mich EBT Rules
When applying for food stamps Michigan residents cannot provide false or untrue information to qualify for food assistance. Violations of the rules include failing to report income; hiding assets like bank accounts or property; failing to report mandatory group members who live in the same residence; or trading or selling your Michigan WIC EBT, your Michigan EBT Bridge Card, or your Michigan SNAP Benefits, or State of Michigan food stamps in any form. It is also a violation for merchants to accept a Michigan EBT card for any retail items that are not authorized by law.
Food Stamps Application MI Work Rules
Michigan food stamps eligibility is based on rigorously following the state's work rules. If you receive food or cash assistance benefits from the state, you must remain in compliance with these work rules. Your family must first use the Family Automated Screening Tool (FAST) and create a Family Self-Sufficiency Plan (FSSP). Your plan will include an itemized list of work activities that you must complete up to 40 hours weekly in order to receive benefits. For help in putting together your plan, you will coordinate with your DHS agent and the Michigan Works! Agency.
Work Rule Exemptions
After you apply for food stamps in Michigan, you may be eligible for a Work Rule Deferral or Good Cause Work Rule Deferral. Michigan food stamp eligibility might not be affected if you qualify for a deferral. Although even if you are temporarily deferred from work rules, you may still be required to perform other activities if you receive cash assistance. Residents seeking a deferral should speak with their DHS specialist and provide all necessary verification.
Qualifying circumstances for a temporary work rules deferral for food benefits include: Being 60 years of age or older; caring for a child under the age of six who is the beneficiary of FAP through you; working 30 hours per week or making the equivalent of minimum wage or more times 30 hours per week in wages; attending high school, continuing adult education or a GED program at least half-time; suffering from an injury or illness, or caring for someone who lives with you who has a disability; being seven to nine months pregnant, or having complications with a pregnancy; enrolling in substance abuse treatment or rehab; and applying for or receiving unemployment benefits, or appealing the denial of unemployment benefits.